But broker business grew by 24% in 2019 due to the migration of personal lines from Allianz
Insurer LV= has reported a steep decline in its underwriting profit of 39%, dropping from £99m in 2018 to £60m in 2019.
These figures form part of LV='s 2019 year-end results, published this morning.
Steve Treloar, LV= general insurance chief executive, said: "It almost seems strange to discuss our financial results at a time like this, but it's important that we still provide an update on how our business performed in 2019."
The firm's operating profit took a 13% hit due to the impacts of the Ogden rate, decreasing from £107m in 2018 to £93m last year, however LV= did record a 12% increase in its gross written premium (GWP) for 2019, rising from £1.4bn in 2018 to £1.57bn last year, excluding £181m of discontinued commercial lines business.
Combined operating ratio has also worsened, from 92% in 2018 to 94.9% last year, while the insurer's expense ratio remained static at 21.7% compared to 22.1% in 2018.
LV='s customer numbers, however, grew by 10% last year to reach 5.7m. Treloar added: "I'm pleased to say that our business performed well in 2019 and saw us achieve a robust profit and very strong underlying growth in revenue and customer numbers."
Broker business
Alongside financial gains, the organisation also saw growth within its broker distribution.
Treloar said: "The broker business delivered growth of 24%, excluding discontinued business lines, as a result of the successful migration of the personal lines business from Allianz which saw us broaden our distribution to 1,400 brokers and double the number of products we offer across both car and home."
This increase is influenced by LV='s deal with fellow insurer Allianz UK, which bought out the remaining 51% of LV= GI. Allianz UK also acquired 100% of Legal and General Insurance, which it combined with LV= GI on 1 January 2020.
LV= said this makes the organisation part of the second largest insurer in the UK.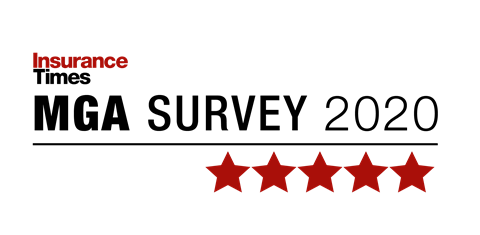 Claims inflation
Claim inflation remains a concern for LV=, however.
The firm's chief financial officer, Kevin Wenzel, explained: "Claims inflation in motor continued to put pressure on profitability with significant increases in vehicle thefts and higher costs of vehicle parts due to increased technology in cars.
"This contributed to an overall level of claims inflation of around 6%.
"In response, our rates were increased to broadly maintain our current year motor loss ratio, and strong cost control improved our expense ratio by 0.4% to 21.7%."
Despite these impacts, Wenzel is still pleased by LV='s financial performance in 2019.
"We are pleased with our financial performance given the one-off Ogden adjustment, significant inflationary headwinds affecting our motor book and general market uncertainty," he said.
"To deliver profitable growth against this backdrop sets us up well for 2020 as we look to continue to grow both organically and through the addition of the [Legal and General] insurance business to our portfolio."
Future focus
Moving forwards, Treloar added that customer service will continue to be vital at LV= as the insurer attempts to navigate these "unprecedented times", referring to the current coronavirus outbreak.
He said: "This is no longer a market where customers solely buy a product based on price and instead, they are looking for a reliable company that they can trust and who they know will make things right when the worst happens.
"That's why our focus for this year will be on continuing to provide our customers with the good products and fantastic customer service they've come to expect from us, while at the same time ensuring we create innovative products to cater for the changing needs of our customers'.
"We know that this is a period of uncertainty for many of our customers and we'd like to reassure them that we're doing everything we can to ensure we provide them with the right support."