'Without a doubt this is a new dawn for sports and prize indemnity,' says chief executive
Managing general agent (MGA) Rokstone has launched a new sports and prize indemnity division with an exclusive facility from Allianz Commercial.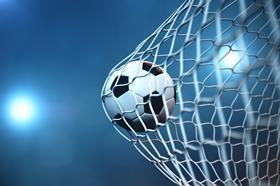 A statement released today (15 November 2023) said the new arm would be able to write line sizes of $20m (£16m) and above using AA rated capacity.
It will be led by Bradley Morrish in the role of chief executive, with him being supported by Angus Lineker, the son of former England footballer Gary Lineker.
Both Morrish and Linkeker will work together to also help Rokstone provide accurate pricing for businesses, brands, sporting teams and sponsors to offset their financial exposure to contractual bonus agreements.
"Traditionally insurance in this market provides contractual bonus cover which uses rudimentary pricing models that make policies financially prohibitive for most," Morrish said.
"This is an area that is often overlooked and misunderstood, representing a massive opportunity to grow profitably by combing the latest advances in sports analytics with insurance expertise.
"It's the perfect marriage. I am thrilled to be part of Rokstone and to bring this disruption to the market."
Experience
Morrish comes from a sports betting exchange background, having spent over 15 years working for Betfair and Matchbook.
This has helped him build experience with syndicates that use quantitative analytics to mathematically price the probability of sporting events.
"He will use these skills to enable us to introduce better models and new capacity to the insurance market," Rokstone added.
And according to the MGA, Lineker's expert knowledge and connections across all sports "makes him an invaluable member of the team".
"Without a doubt this is a new dawn for sports and prize indemnity," Morrish said.

James is the deputy news editor at Insurance Times and joined the publication after several years working as a reporter.

His career began in 2019, when he joined a local north London newspaper after graduating from the University of Sheffield with a first-class honours degree in journalism.

Now working within the insurance sector, James has a particular focus on motor, M&A activity and financial reporting.
View full Profile