Lorega's group managing director Neill Johnstone tells Insurance Times what the MGA has in the pipeline and explains why the coronavirus pandemic is an opportunity for the market
What do you excel at in your offering to brokers?
At the heart of our business is a simple principle; to deliver responsive and expert support when it is needed the most. It might be simple to say, but if it were as simple to do then everyone would be doing it.
It starts by listening to brokers to really understand their needs. This enables us to not only build the right products, but also to make it easy and straightforward for them to deal with us. Maintaining strong communication and being there when we are needed the most is why we have consistently achieved strong service level satisfaction results from brokers.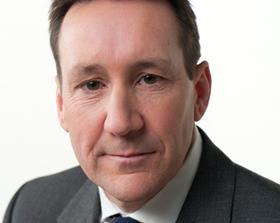 What exciting new developments do you have in store for your broker community?
Our commitment to enhancing the expert help we provide our brokers has already seen Lorega expand its portfolio into commercial, home cyber recovery and health and safety executive investigations.
There are more enhancements to our portfolio in the pipeline. From our experience of supporting brokers and policyholders through the pandemic, we see where we can offer access to additional areas of specialist expertise to help claimants.
Also, responding to the needs of our brokers to maintain their professional and product knowledge during lockdown, we have expanded our online learning platform and now offer over 30 different modules for brokers.
Do you think Covid-19 will have an impact on MGAs? If so, what?
The pandemic has created significant challenges for every industry sector on a global scale and will drive change in all our businesses.
What will set us apart is whether we see change as a threat or an opportunity. Entrepreneurial by their nature, MGAs can often see opportunities where others do not.
Their ability to move quickly to take these opportunities also sets them apart from larger organisations. As we face wide-ranging and numerous changes, we will all need to adapt and when it comes to change, it is very much a 'state of mind' for MGAs.