Cliff Browne, managing director of Dual Oliva, tells Insurance Times's head of research Savan Shah about the MGA's new developments for the broker community and how its underwriting process stands out in the MGA market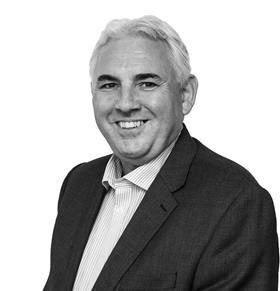 As UK brokers respond to the 2021 MGA Survey, Insurance Times speaks to MGAs on the current and future challenges they face.
Here, Insurance Times speaks to Cliff Browne, managing director of Dual Oliva.
We are in the final few days of the 2021 MGA Survey and brokers are coming forward to rate their MGA partners. What do you feel sets your MGA apart from your competitors?
Dual Oliva's goal is to always stay one step ahead of the competition. To us, this means always offering better service and better products to our brokers and their clients.
Dual Oliva DNA+ is just one example of how we do this. The Dual Oliva DNA+ forensic coding system contains a solution with uniquely coded microdots, which are registered exclusively to each client.
This provides evidence of ownership and, when used in conjunction with the provided signage, can be a powerful deterrent to thieves as well as increasing the likelihood that lost or stolen possessions are returned to their rightful owner.
Once the insured has erected the signage, applied the solution and registered online, their theft excess is reduced by 50%.
The 2021 MGA Survey aims to investigate the service levels of MGAs over the last 12 months. How has your MGA adapted to the challenges of the last 12 months?
It has been an interesting year for everyone in the industry, but Dual Oliva reacted quickly and decisively at the start of the pandemic and every member of the team began working from home with no technical issues before the enforced lockdown began last March.
We didn't miss a beat and have continued to provide the high service standard that is at the core of everything we do.
Remaining a tight, supportive team has helped us navigate the last 12 months and we've kept that going with our brokers, using regular online social catch ups with our own versions of popular quiz and game shows.
We believe this is summed up in feedback from one of our broker partners: "In the midst of these extraordinary times, along with all the associated confusion and uncertainty, the support and assistance that we have received from Dual has been of great value. The regular communication, guidance and advice received from Dual Oliva's construction team has provided some welcome consistency to both us and our clients."
Why do you feel the underwriting process used at your MGA stands out?
For Dual Oliva, flexibility is key. You will never hear a 'computer says no' answer from us. Each and every risk is evaluated on its merits and underwritten by a specialist who knows their field.