The firm's new 2025 target turnover is over £20m GWP
Insurance intermediary Needham Insurance Services has acquired broker Baldersons Insurance.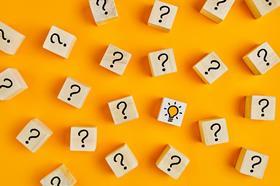 The Baldersons brand was established in 1972 and operates across both personal and commercial lines.
Senior management and staff at Baldersons will remain with the business, based in Sheffield.
The deal follows Needham buying Inspire Insurance Services in November 2020 and is the firm's sixth acquisition since it was purchased by managing director Neal Lowe in 2000.
Lowe said: "I am really pleased to have got this deal over the line in the first half of 2022 and we warmly welcome all staff and customers of Baldersons Insurance to the Needham family.
"We're delighted to have them on board, it's a fantastic acquisition and a perfect fit for us. We'd like to reassure everyone it really is business as usual for all staff and valued customers moving forward."
Growth goals
Considering organic growth and further acquisitions, Lowe explained that Needham's turnover target is over £20m in gross written premium (GWP) by 2025.
He continued: "By 2025 we would like to have seven or eight branches, all with the same ethos of being local experts, fully independent and community-based brokers.
"Our target brokers are £2m [to] £3m GWP whereby we can help grow these organically via marketing and with access to additional schemes.
"We fully welcome owners staying on post-deal to help with integration and to also look after their own long-standing customers.
"This model has worked well for us historically as we're not about consolidation, quite the opposite. We are community insurance brokers hoping to boost the local economy."