The deal aims to enhance the firm's regional offering, building on its long-standing trading relationship
Howden has acquired broker SPF Private Clients (SPF) in a move intended to extend its offering to the mortgage broking market and enhance its general insurance proposition.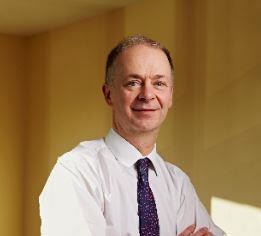 SPF was formed in 2011 after a management buyout and rebrand of Savills Private Finance – the financial arm of Savills plc, established in 1997.
Private equity firm Cabot Square Capital (Cabot) then bought a majority stake in the business in March 2018.
The broker specialises in product lines including residential and commercial mortgage broking, commercial real estate insurance and high net worth personal lines insurance. It also offers associate wealth management consulting.
As part of the deal, SPF will join Howden's UK and Ireland business.
Mark Harris will also remain as chief executive.
Chris Evans, Howden Broking Group deputy chief executive, said that SPF's "unique qualities" will "enhance" its regional offering and diversify distribution – building on its "long-established trading relationship".
Shared cultures
Howden UK and Ireland chief executive Carl Shuker added: "SPF is a stand-out business in its sector and is a strong addition to our Howden UK and Ireland business.
"Both businesses share cultures that are founded on entrepreneurialism and empowerment and both are passionate about delivering the very best outcomes for our clients.
"With SPF, the recent acquisition of A-Plan and the upcoming completion of Aston Lark, Howden UK and Ireland will be a leading end-to-end insurance distributor capable of supporting all of our clients, whatever their insurance and mortgage needs, underpinned by market-leading digital and data capability."
Howden snapped up A-Plan Group in September 2020, followed by Aston Lark in October 2021.
Harris said: "SPF and Howden are highly complementary businesses that focus on providing the best solutions to our clients while always putting our people first.
"SPF will benefit from the significant opportunities that being part of Howden will deliver, with a big drive into offering our debt product lines across the group.
"We will carry on doing what we do best, ultimately enabling us to develop products to best serve our clients while allowing our talent to flourish."