The firm hopes combining businesses will integrate flooring and furniture into 'one seamless claims journey'
Household insurance claims specialist SBS has acquired claims management outsourcing services provider Independent Inspections.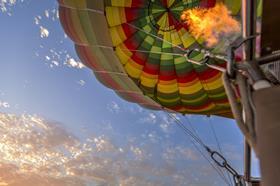 Independent Inspections specialises in assessing damage to flooring and furniture, with experience of undertaking independent inspections for major insurers in the UK for over 20 years.
SBS, on the other hand, provides validation, repair and replacement services for all household and commercial insurance contents commodities – including flooring, jewellery, electrical goods and gadgets.
The firm hopes its digital operating model will be key in driving efficiency across the newly combined businesses, which will operate together under the SBS brand.
IT integration
SBS chief executive Sean Crowley said: "SBS has been an innovator in the household contents market for over two decades.
"We are delighted to be able to build upon our recent growth through the acquisition of Independent Inspections – integrating flooring and furniture claims into one seamless claims journey, supported by award-winning technology and decades of expertise SBS and Independent Inspections is synonymous with.
"SBS has turned flooring and furniture fulfilment into a digital SaaS [software-as-a-service] solution, integrating into many of the leading IT platforms."