The new partnership is set to open 'some very interesting doors', says WhenFresh chief executive
Data enrichment organisation Percayso Inform has today (26 July 2022) announced a new partnership with residential property data firm WhenFresh.
The duo aim to support the property data capabilities for providers of household and SME insurance.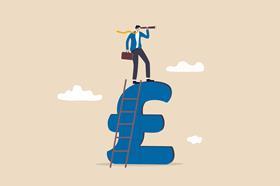 WhenFresh combines its proprietary datasets with hundreds of private and public data sources, creating what it describes as a "residential property data supermarket" for the UK insurance industry, mortgage lenders and other big data users.
Speaking on the partnership, Ian Lilley, head of partnerships at Percayso Inform, said: "As we extend our services into both the household and SME commercial space, we want to be able to provide not just data, but also analytical intelligence to our customers.
"WhenFresh shares the same ethos. The WhenFresh application programming interface (API) gives instant access to over two trillion property specific data items and can instantly return all the property attributes, risks, perils, environmental and valuations data an insurance provider needs."
This partnership follows Percayso Inform teaming up with insurer Ageas last week (July 2022).
Opening interesting doors
WhenFresh's chief executive, Mark Cunningham, added: "Like Percayso, WhenFresh is a data agnostic business, so we often hold a number of different flavours of data in the same category, such as flood data from both Ambiental Environment Assessment and JBA. This means the end user can choose their preferred option, or indeed both, to suit their needs, in whatever format they require.
"Putting vast, readily accessible data assets, alongside analytical capabilities and tools, to deliver clear business improvements into the hands of insurers makes this a highly compelling proposition."
Cunningham said he was sure that the "partnership will open some very interesting doors for both parties".
Lilley continued: "There are a lot of synergies between our businesses. Like us, [WhenFresh is] constantly looking to add new datasets to anticipate market demand, but more importantly, [it is] willing to share [its] vast experience and knowledge to help analyse and advise on bespoke customer datasets.
"[WhenFresh is] more than purely a data supplier - rather a solutions provider. We're looking forward to building a long-lasting partnership."