Vivek Banga will join Polaris early in the New Year
Polaris has announced that Vivek Banga will be its new managing director.
Banga, who is currently chief digital and offshoring officer for Gallagher in the UK has experience in both the intermediated and the direct market.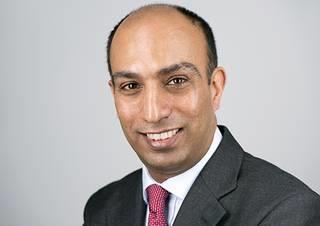 Prior to joining Gallagher, he led UK online distribution activity at both Brit and NIG.
Francois-Xavier Boisseau, chairman of Polaris commented: "The Polaris board is delighted to have attracted a candidate with such a successful and extensive track record involving experience in both a major broker and a number of insurers. The board looks forward to working with Vivek to build upon Polaris's success."
Banga will join Polaris early in the New Year and work alongside the current managing director, Martin McLachlan, during a three month handover period.
And Banga added: "I have worked with Polaris products and Standards as a client over many years and noted how they have evolved continuously to support the market.
"I look forward to working with the Polaris board and team to help evolve the essential services and products the company provides to the broker market."
Subscribers read more
Sharon Brown - the sports therapist who climbed to the top of insurance