Insurance Times speaks to QBE's etrade development manager Corinne Pringle about the latest developments on the QBE Fastflow platform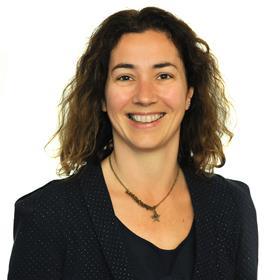 The Insurance Times e-trading Survey 2021 is open, with hundreds of brokers already having taken part. While the survey is live, we will be speaking to a wide variety of insurers that are involved in the survey, to discuss the progress made over the last year as well as what future developments will benefit brokers.
Here, we speak to digital trading manager Corinne Pringle, from QBE, on the topical service factors being investigated in our annual etrading survey.
The Insurance Times 2021 e-trading survey is now open to UK brokers investigating a number of core areas.
In the 'quality of support' category on etrading platforms, please provide an update of e-trading developments in this service area?
QBE's commitment has always been around offering "e-trade with a human touch," giving brokers more flexibility and choice about how they interact with our team of expert underwriters - be it through freephone, email, Live Chat or integrated task management system.
We regularly survey our broker customers for their views on our service and support, and we know they value the interaction. In terms of offering greater support, Live Chat has been further expanded during lockdown to make it even more accessible. We are always very grateful for the feedback at the end of each chat which we review regularly to continuously improve our products and services.
Another area of investigation brokers are rating is the 'usability and trading ease' of e-trading platforms they frequently use, please provide an update on this important area for e-trading?
QBE was the first to offer four innovative products that at the time weren't being made available on any digital platform, and for some we are still the only insurer to trade electronically. On our QBE FastFlow extranet we have dynamic question sets laid out in a logical manner, with prompts to guide brokers quickly through the quote process and to stop it early if the risk hits a decline rule – so it makes quoting easier and doesn't waste time. To save brokers even more time we've introduced a unique 'Quick Quote' feature, which gives an indicative quote in 60 seconds. Quick Quote is currently available on CyberCrime and we intend to develop it across other products.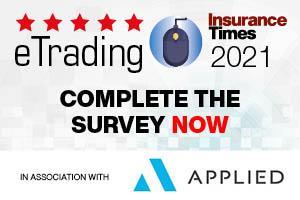 An important area to brokers whilst e-trading is the quote & buy stage and the referral process, how are you ensuring these stages are frictionless for brokers?
We're constantly reviewing and updating our products to make quote and buy easier and faster, for example by removing referrals wherever possible so that quotes go either straight to obtain or decline. When a referral is triggered, the broker can refer to an underwriter via the various channels available to them.
Documents and endorsements are created automatically and can be emailed to clients directly. We have also improved referral re-triggers at mid term adjustment and renewal stages to avoid unnecessary hurdles.
In the 2021 etrading survey we are asking brokers how they envisage the etrading arena to develop over the next 5 years, how do you see the arena developing?
We have seen how e-trade has evolved in the past five years and how far QBE has come, now with a suite of nine quite innovative products across five trading platforms – QBE FastFlow, Acturis, Applied, Open GI and SSP. The environment is ripe to move to the next stage of development and capitalise on what is already existing, to give more choice and greater flexibility on the size and type of risks.
Expanding the product question sets to cater for larger, more complex risks is one example, as well as using external data to enrich risk captures and fill the gaps in existing question sets. We could also envisage a more radical development by evolving the current combined approach and moving to building blocks of cover to create the right policy for each customer, encompassing all lines of business under one wording.