EMEA product marketing director says businesses' technology evolution is vital to move from focusing on just maintenance, to instead 'being a hub for innovation'
EXCLUSIVE: Guidewire Software has revealed its key technology trends for 2022, centred mainly around how insurers will use technology to transform their business operations to better engage consumers.
Speaking exclusively to Insurance Times, René Schoenauer, Guidewire's director of product marketing for Europe, Middle East and Africa (EMEA), said: "The pressures of change are not going to relax in the months ahead.
"Insurer chief information officers (CIO) and other IT leaders need to continue to evolve from a role of keeping the lights on and maintaining systems, to [instead] being a hub for innovation within the business.
"Relying on internal resources to do this will not cut it in 2022. While some CIOs may be cautious, the concept of building everything yourself will not be realistic and CIOs need to be marshalling support from software as a service providers and relying on platforms that make this strategy work efficiently."
Schoenauer said the following list should be on insurers' agendas this year.
Getting to grips with regulation
The insurance sector saw ongoing regulation last year, including the FCA's general insurance pricing reform and the proposals around a new Consumer Duty.
"2022 is unlikely to see scrutiny subside," Schoenauer added. "Insurers will need to digest the implications of the European Union (EU) Digital Operational Resiliency Act," he said.
This law proposes a comprehensive framework at an EU level, with consistent rules addressing the digital operational resilience needs of all regulated financial entities and establishing an oversight framework for critical information and communications technology (ICT) third-party providers.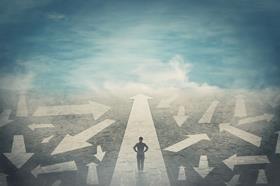 "As these and similar proposals in other markets like the UK are solidified, the pressure on insurers to ensure their digital services meet higher standards will contribute to more migration to the cloud and software as a service offerings," Schoenauer said.
"The value of offloading the building and running of digital infrastructure and services to third parties will become even more attractive."
Behind the scenes innovation
Schoenauer believes the Covid-19 pandemic "drove a lot of customer-centric digital transformation", however "what we have not seen enough of is how digitalisation improves operational efficiency, together with bringing forward innovation in automation and artificial intelligence that positively changes the working lives of insurance workers, like underwriters".
Schoenauer added that there is "so much potential here for insurers to get closer to zero touch operational models".
Insurers can do this by leveraging automation and data analytics that will help streamline processes and minimise manual intervention - this could be applied to claims and underwriting.
"However, as insurers increase the use of automated decision-making, they must be more transparent about how those decisions have been arrived at and are communicated with customers," he warned.
Customer-centric focus
Scohoenauer additionally thinks that in 2022, insurers should "raise their game on customer centricity". This can be achieved by insurers continuing to invest in data analytics tools and systems which help them to better understand their customers' needs.
He added: "From the leading pack of insurers, aided by an ecosystem of insurtech partners, expect to see more personalised products.
"These will aim to close the engagement gap, which is about how insurers act more proactively as risk advisors. For this to be successful, insurers do need to more fully embrace how they analyse and act on the data they have."
Embracing embedded insurance
Meanwhile, being more relevant to customers does present a visibility paradox for insurers that want to grow in 2022.
Schoenauer explained: "Embedded insurance for new, complex products and services, like electric vehicles, offers a huge opportunity for insurers. Yet insurers need to be brave and let their brand be hidden behind prime consumer brands.
"Customers want more convenience and simplicity and insurers can ride this wave when they partner with brands."
"To be successful, an insurer needs to have progressed [its] digital transformation plans to an advanced level where [it is] using cloud native architectures that facilitate [the] smooth integration of data and applications."