After it was confirmed that Scott Egan, RSA's chief executive will stay on following the Intact deal, RSA has named two new senior recruits
RSA has named a new chair – Aviva UK's former chief executive and ex-British Gas boss, Mark Hodges, following the completion of Intact Financial Corporation's proposed takeover.
Meanwhile, RSA's current chief financial officer, Charlotte Jones will stay with the business in her role for the UK and International (UK&I) as an executive member of the board for an initial period of up to 12 months to support the deal's closure and integration activities.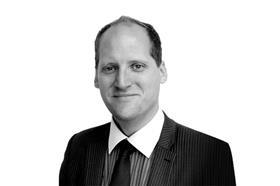 It follows announcements that Scott Egan, RSA's chief executive will remain at the helm of UK&I.
Egan said: "I'm delighted Hodges is joining RSA for the next stage of our journey. We will benefit greatly from his expertise, insight and passion as we continue to strengthen and improve our businesses in the UK and internationally.
"Jones will provide important continuity and leadership for the business and team over the coming year, and I'm pleased we'll be continuing to work closely."
Sealing the deal
The new board will oversee RSA's UK and International operations.
Subject to the completion of the proposed takeover, RSA's UK&I business will become a wholly owned subsidiary of Intact with an independent chair and non-executive board directors.
Jones said: "The next twelve months will be a critical period for RSA and Intact as we move through completion of the deal to ensure that the newly combined businesses are set up for success in the future.
"Having worked intensively on the transaction I'm eager not just to see it through but help make sure RSA's UK&I business is in the best possible position to seize the opportunities it brings."
Meanwhile, Hodges added: "I am delighted to be leading the board of RSA UK&I as we embark on a new and exciting chapter for the business. The acquisition by Intact will give the business an opportunity to continue to build on its strong market position. I'm looking forward to working closely with Egan, the UK&I Executive and the wider Intact team to take the business to further success."