Technology, automation and digital investment are viewed as 'top strategic' priorities by insurance professionals
UK insurance businesses are "bullish" about London's future as an international hub post-Brexit, according to the latest report from Lloyds Bank.
Its sixth Financial Institutions Sentiment Survey 2021 interviewed 24 insurance industry leaders between 15 June and 19 July 2021, as well as quizzed major banks and wealth management firms and intermediaries in London and the UK.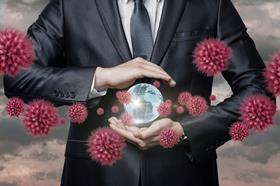 The survey revealed that 71% of respondents believe that London will retain its status as one of the world's leading finance centres post-Brexit - around 76% of insurers expected to grow revenues, compared with only 56% of banks.
Richard Askey, head of insurance at Lloyds Bank Commercial Banking, said: "It's encouraging to see insurers emerge from a period of such significant disruption confident in their own growth prospects and London's position as a financial centre.
"However, the whole sector, including firms across the life, non-life and broker markets, are facing into an increasingly complex regulatory environment.
"To realise their growth ambitions, firms must draw on the same grit and determination that has served them so well during the pandemic."
Technology as top priority
Technology, automation and digital investment remained "top strategic" priorities for another year, cited by 77% of overall respondents.
Top technology investment priorities included the cloud (83%), application processing interfaces (77%) and data science, including machine learning and artificial intelligence (69%).
The cloud was also a top priority last year due to the Covid-19 pandemic forcing many firms to digitally transform - as a result, many businesses were inherently more vulnerable to cyber attacks because of colleagues working from home.
Cyber crime risk was up from 38% to 50% year-on-year according to Lloyds Bank's report, but only 29% of surveyed firms cited cyber resilience as a strategic priority, down from 34% last year.
Analysis of a million insurance claims by the financial sector further revealed cyber incidents and cyber crime as the top cause of losses.
Lloyds Bank's survey quoted research from BAE Systems Applied Intelligence back in April, which found that 74% of insurers and banks saw a rise in cyber crime during the pandemic.
Improved outlook
The outlook of insurance firms regarding the UK economy and the wider financial service sector's prospects have improved significantly after a challenging 2020.
Around 92% of respondents expect UK economic growth to improve over the next year - up from 19% who believed this in 2020.
Nearly half (46%) of those surveyed also believe that the UK's economic growth will be stronger than the growth achieved by its G7 peers, compared to 5% who thought this in 2020.
Almost three-quarters of insurance businesses (71%) said a change in the regulatory landscape was one of the top risks to their UK business.