The insurtech will be using the funding to grow its team and scale its platform further
UK-based insurtech Wrisk has closed a Series A funding round of £4.6m – it hopes to use this to transform the B2B2C insurance market.
The funding round was led by QBN Capital, with participation from investors Guinness Asset Management and Cell Rising Capital.
The insurtech is on a mission to transform how insurance is sold around the world - the funding will support this ambition as well as help Wrisk develop a new standard that strives to make simplicity, transparency and customer ownership in insurance the norm.
Wrisk will also be using the investment to grow its team and further scale its platform to support client demand.
Nimeshh Patel, Wrisk's chief executive, said: "Wrisk has come a long way on our journey from creating a contents insurance app to becoming a strategic partner to large automotive brands by building and operating mobile-first insurance experiences that customers engage with.
"We're constantly looking ahead to what the future of buying, working and travelling behaviours looks like, to ensure that insurance delivers on the evolving protection needs of customers.
"We create products that have the customer at the core and are adapting to their lives - investors have clearly recognised that, as well as our ability to quickly adapt to difficult market dynamics.
"I am extremely proud of the work put in by the team over the past year to get us to this fundraise, which I hope is the start of an exciting scaling path for our product offering.
"We are restless to scale our vision, but with better trust in insurance as our endgame, we are equally determined that none of this comes at the expense of a considered and thoughtful approach."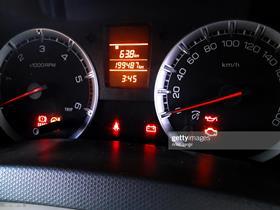 Grit during tough period
Speaking about the funding round, Philea Chim, senior vice president at QBN Capital, said: "We are excited to invest and work with the Wrisk team, supporting them to refine and perfect their offering, always staying ahead of customers' tastes and the industry's own evolution.
"[The company has] shown an incredible amount of grit during this tough period and [has] come out the other end, making us all the prouder to lead this round.
"The insurtech market is a highly competitive one, with headline-grabbing fundraises being announced every week – but we believe Wrisk has the right team, values, technology and approach to change the industry from the inside and build one of the most sustainable offers out there."
Guinness Asset Management's fund manager Malcolm King added: "We couldn't be more pleased to invest in Wrisk. We believe Wrisk's unique approach to deliver personalised insurance at the point of sale will bring huge benefits to the world's largest brands and their customers.
"Wrisk already has an amazing track record and a prestigious client list in the automotive sector and we think there is huge potential for [it] to develop that offering further.
"We look forward to working alongside our co-investors and management to help Wrisk realise the next phase of [its] growth and are very happy to be part of the journey."
New mobility trends
This development comes at a time when Wrisk's proposition to create flexible, frictionless and personalised insurance experiences is particularly relevant in the automotive world.
For example, as new mobility trends like electric and autonomous vehicles become more prominent, so will different car ownership models and driving patterns.
Wrisk intends to become an indispensable partner to the automotive industry by solving the insurance implications of these changes.
Last month, Wrisk launched a flexible, monthly subscription-based car insurance product in partnership with the RAC, allowing people to pay for the miles they drive.
The insurtech partners with leading insurance companies to provide customers of automotive brands with mobile-first insurance at the point of sale.