Plum Underwriting's Product Development Manager, Nicky Whatman speaks to Insurance Times lead researcher Savan Shah to discuss the current and future developments of the Plum Online Portal.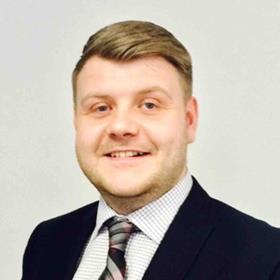 What new features or developments have been introduced to the platform over the last year that brokers can take advantage of now?
"In April last year we were the first UK home insurance provider to launch private home cyber cover in the UK and automatically embedded them into two of our key Plum Online Portal products – Premier & Amethyst, positioned for HNW and MNW private clients.
In July we repeated the HNW and MNW product revamp including Cyber cover on the portal for brokers in the Republic of Ireland – and launched a dedicated Unoccupied homes product in that territory also.
In November we conducted an annual review of all the products available on the portal with changes and enhancements effective January 18."
What key insights have you received from brokers about the platform in 2017 that have been acted upon, improved or enhanced?
"Brokers were asking for Cyber cover in the ROI following the UK Launch, so we quickly extended cover to that territory. Following feedback from brokers requesting an overseas holiday home product on the portal, we are planning to launch a dedicated policy in Spring this year."
How involved are brokers in the development of the Plum Online Portal?
"We encourage brokers to provide us with feedback and comments directly about any improvements they like to see, normally when communicating via eshots and these are taken into account when developing the portal."
Brokers commented in the 2017 Insurance Times Etrading survey the need for insurers extranets platforms to speed up the referral process as this could be the difference of where cover is placed, what are you doing to alleviate this broker concern?
"A number of the products on the portal are 'quote and buy' so they would be able to purchase cover from us without the need for underwriter intervention. We consistently review the referral trigger points to enhance the broker experience and also reduce the amount of cases that are referred."
Are you introducing any innovations, developments or products on the Plum Online Portal that brokers should be aware of in 2018?
"There are a number of initiatives in the pipeline this year, the first of which is to launch Overseas Retreat, a dedicated holiday home product designed for homes abroad and based on the Retreat UK wording. Territories to be offered are ROI, France, Spain, Italy, Portugal."
The Insurance Times Etrading report is out now to order:
Discover how over 740 brokers view each stage of etrading on the leading insurer platforms and software houses in UKGI.
Gain valuable insight into product demand, barriers and support brokers desire to trade more policies.
Discover how brokers rate their chosen route of trading in areas such as security, navigation, products, referrals and more!
Learn what brokers really need from insurers and software houses to compete in an evolving industry.
Determine your strategic plan by learning from brokers feedback in 10 key etrading subject areas.
Register your interest here - https://www.surveymonkey.co.uk/r/EtradeInfo
or alternatively contact Jack Thomson on 0207-618-3433 or at jack.thomson@insurancetimes.co.uk