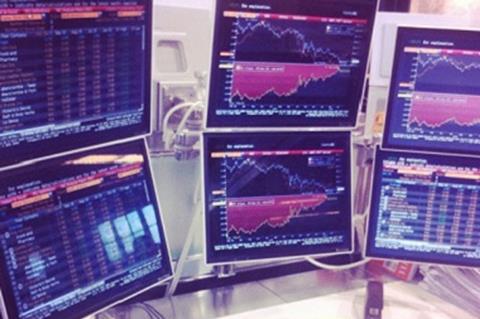 Sterling fell to its lowest in three decades and £86bn was wiped off the value of the stock market after Britain voted to leave the EU.
The pound plunged 11% in early trading to $1.32, its lowest level since 1985. It recovered to $1.37 in mid-afternoon trading, but that still represented the biggest fall the currency had seen since free-floating exchange rates were introduced in the 1970s.
The FTSE 100 index of Britain's biggest companies fell 9% when the market opened, but by 1.30pm those losses were halved, and the index stood at 6,073, down 4% on the day, representing a loss of value of £86bn across the stock market.
Non-life insurers fell in line with the wider market, with the FTSE 350 non-life insurance index down 5% at 2,470. Among declining insurance companies were Aviva and the AA, whose shares were down 16%; Esure down 9%; Hastings down 7%; Hiscox down 4% and JLT down 6%.
Markets recovered from their lows after the Bank of England promised to provide £250bn support to the capital markets if needed.