Sarah Mallaby, director of broker markets at Allianz talks about the regulatory and market challenges facing brokers this year
Allianz climbed seven places to seventh in the Broker Service Survey. What work have you been doing to achieve such good improvements?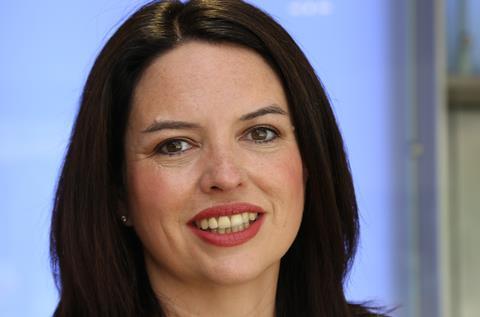 We pride ourselves on the relationship we have with our brokers and are always looking for ways to enhance it. In the last 12 months we have increased our focus on broker needs by launching our Trading Club for underwriters.
The aim of this is to further improve their trading skills so that they are the same level as their technical capability. This has increased our visibility, with more people being out in the market and there are now more interactions taking place with brokers more frequently, strengthening our relationships at all levels.
Our QuoteSME platform has also seen the launch of new products, which has made it easier for brokers to trade with us.
Why do you think brokers rate your service so highly?
We combine market leading products, enabled by award winning technology in the form of our QuoteSME platform. We also have great relationship management delivered by local distribution and technical experts in our national branch network.
This enables us to really get to know our brokers and customers' businesses, and respond to their needs in a timely manner with innovative and comprehensive products. In our opinion it's a real differentiator.
The quality and clarity of policy wording is the most important category in the survey for brokers. Why is this such an important issue for brokers, and what is Allianz doing to make policies clearer for brokers to understand?
Customers are buying a promise that their claim will be paid should the worst happen. Therefore, brokers want as much certainty as possible and look for clear wide covers. The introduction of average free for SMEs ensures customers can't be mistakenly underinsured.
In 2018, we are looking to use data enrichment to reduce questions sets and ensure as far as possible our policies will respond.
What are the biggest disruptors facing commercial lines insurance in 2018?
In 2018 we'll see the implementation of significant new regulation in the form of GDPR, IDD and the FCA's senior managers and certification regime (SM&CR), all of which will be a focus for insurers and brokers.
As yet unknown in terms of disruption, is the impact of Brexit. Likewise, the industry will continue to be shaped by emerging technologies and Insurtech. Robotics and artificial intelligence will continue to be adopted, driving a need for continuous innovation and adaptation.
Finally, merger and acquisition activity in the broker world is unlikely to slow down, bringing further change and consolidation to the market.
What's in the pipeline for Allianz in commercial lines this year?
At Allianz we're looking forward to a busy year, becoming a top three insurer in the shape of the joint venture between Allianz and LV=. This brings together the expertise and experience these two brands have gained in the commercial and personal lines markets, which when underpinned by a solid investment in technology and data driven initiatives, means the insurance market can look forward to an increased product offering and greater innovation in 2018.