CEO David Ross says Ardonagh aims to double in size, and is looking abroad for acquisitions
Ardonagh is aiming to double in size in the next two to three years, and to do that it will have to expand abroad, according to chief executive David Ross.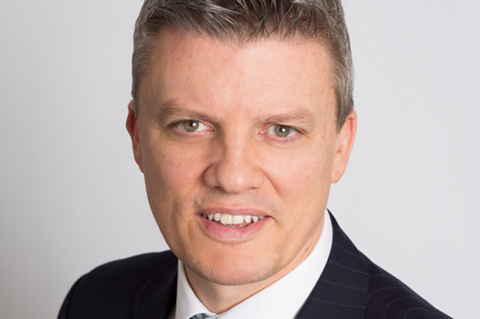 "We have an international executive team running a UK business," Ross said. "We have no choice but to explore opportunities outside the UK.
"We're a £550m company. If we want to be twice as big as that in two to three years time, it will have to have a chunk of international exposure to it."
Ross was speaking after Ardonagh reported sharply higher underlying profits for 2017, boosted by acquisitions and growth in its distribution business.
Adjusted earnings before interest, tax, depreciation and amortisation were up 31% to £114.3m for the year to December, with income up 11% on the year to £536m.
Ross said Ardonagh aims to continue the acquisition programme that saw the group spend £83m last year in selected niche companies like motorcycle broker Carole Nash, Healthy Pets and Mastercover.
He said the company holds a "gatekeeping" meeting every Wednesday to consider acquisition candidates. The latest meeting considered about 50 potential acquisition targets worth about £500m, he said.
"Acquisitions will continue this year, But they've got to culturally align with the business, they've got to make sense, they've got to make us better, and we've got to make them better," he said.
"I think we can buy whatever we want, and we can hire whoever we want."
Ross said Ardonagh is looking for acquisitions that have proven their worth.
"We like businesses that are famous for things," he said.
"We like a business that can punch above its weight, that can own what they do."