Company launches review of business model, but expects full-year profit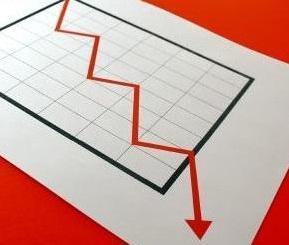 Run-off buyer Randall & Quilter (R&Q) made a pre-tax loss of £4.5m in the first half of 2015, compared with a far smaller loss of £648,000 in last year's first half.
The company said that although its core operations are performing "satisfactorily" slower income development in the US healthcare and legacy broking units and weakness in investment markets are likely to lead to the full-year result being below market expectations.
The company also revealed that it is launching a business review aimed at simplifying its business model.
R&Q said the first-half loss was driven by delays in run-off acquisitions, restructuring and investment costs in its US services division and a lower investment return.
Despite this, the company pointed to a number of positive developments. It was able to release £4.3m of reserves from its run-off portfolio and said it made "considerable progress" after the end of the first half in the completion of run-off deals.
For example it has received change-of-control approval to buy AstraZeneca-owned captive IC Insurance.
It completed the sale of underwriting agency R&Q Marine Services to Hiscox, and said it continued to enjoy "strong performance" in the UK part of its insurance services division, particularly in broker run-off and premium credit control services.
It also revealed that it had won a potential contract to manage a "high profile" new Lloyd's syndicate launch in 2016, but did not name the syndicate.
R&Q chief executive Ken Randall said: "Despite a first half loss, recent positive developments on large legacy transactions mean we have confidence in delivering a profitable outcome for the full year, which together with stronger expected cash generation to year end, enables us to maintain distributions per share for the period."
He added: "The board is fully committed to improving the financial performance of the group and has launched a review of the business aimed at simplifying the group's business model to focus on core areas of profitable growth.
"The group's prospects continue to be attractive in our traditional run-off and service core and we wish to capitalise fully on our success in these operations. Having been chosen as the potential turnkey provider for an exciting new syndicate launch would add important scale and profile to our Lloyd's managing agency."