Fewer bikers on road in sector anxious for rise in rates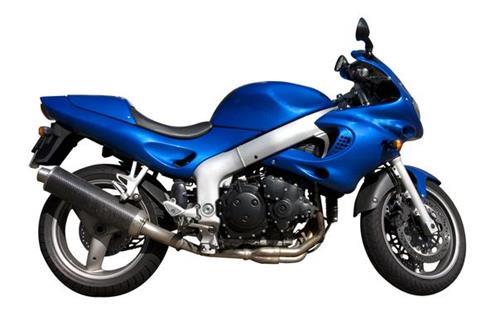 RSA is placing its UK personal lines broker motorbike book into run-off, sparking market hopes that the exit may trigger rate rises.
RSA made the decision after a conducting a review that concluded it was the right time to pull its 'relatively small scale' account from the UK market.
Motorbike revenues across the market have come under pressure from the economic downturn, as fewer bikers are taking to the roads, one source said.
The market "desperately needs rate rises", which had tailed off in the second half of the year, he said.
The market was also under pressure from bodily injury claims.
"If you're small scale in motorbike, it's very difficult because it's so specialist and there's lots of back office stuff," the source said.
"You need motorbike engineers, motorbike repair centres, all that kind of stuff. You can't just stick your rates at what other insurers are doing and hope for the best.
"If RSA's exit causes rates to rise, I don't think it will be seen as a bad thing by the market."
Other insurers to pull out of the motor market in recent years include Advantage, which announced its exit this time last year. At the beginning of 2010, QBE pulled out of personal lines motorbike.
Equity Red Star sees itself as a leader in motorcycle but the business has suffered badly with bodily injury problems. Parent IAG UK made an insurance loss of A$181m (£115.3m) for the year to 30 June 2011 as a result of bodily injury claims inflation and the need to buy additional reinsurance.
Despite these issues, there is a general feeling among brokers that there is still plenty of capacity in the market.
Markerstudy, which has reputation for moving swiftly to exploit gaps in the market, will no doubt aim to pick up some of the RSA book. However, the Gibralter-based insurer is unlikely to make a formal bid, instead tackling the profitable segments.
Explaining its decision, RSA said in a statement: "We can confirm that our UK personal lines broker business will be exiting the UK motorcycle insurance market.
"We are in close dialogue with our broker partners to ensure a smooth withdrawal with minimum disruption for clients and will honour all of our customers' existing policies until renewal.
"Our approach with brokers in the personal lines market is to deliver first-class service and underwriting expertise to drive profitable growth.
"After a thorough review of this specialist market segment, and acknowledging our relatively small scale, we reluctantly concluded that it is the right time for us to withdraw.
"Customers who have purchased motorcycle cover from MORE TH>N are not affected."
Talking points …
● Rate rises have tailed off in private car in the second-half of 2011. Is motorbike going through the same process?
● Is RSA's exit the canary in the coalmine for other insurers to scale back in motorcycle or is it a one-off from a relatively small player in this field?