Is it time to ditch the word diversity? Julie Page, Marsh CEO UK commercial and consumer practice, and Inclusion@Lloyd's group member, considers the case.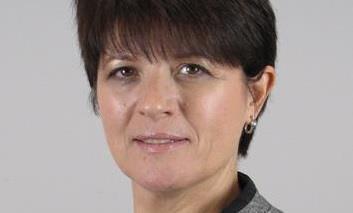 Word is undeniably out in the insurance sector that diversity & inclusion are good for business.
In a competitive global market where the potential for disruption is increasing, it is imperative that we get people to bring their whole selves to work and contribute at every level to drive innovation and productivity.
Events like Dive In, the first market-wide festival for diversity & inclusion in insurance, which I am part of, have successfully engaged a significant number of people. More than 2,500 registered for the events we ran over the four days of the festival at the end of September, for example. In the post-event analysis, the Inclusion@Lloyd's group that I sit on, and is the source of inspiration for the event, considered the feedback we received. This was both effusive and 'constructive'. What came out was the question of whether we should drop the word diversity completely?
If that sounds odd, let me explain.
Anecdotal feedback from the festival was that diversity terrifies a lot of people who need to be involved in promoting it. As one of our speakers, unconscious bias expert, Angie Peacock put it, "it's like asking turkeys to vote for Christmas". As well as acknowledging their own sameness, people think they will say the wrong thing when faced with someone in a wheelchair, from a different cultural background, or with a different sexual orientation. No-one wants to risk being branded a bigot, racist or just plain ignorant. One of our audience members commented that he felt even more anxious about engaging with the diversity agenda when he was told that words and choice of terminology make a huge difference to how someone's comments are perceived.
So, the question is whether from the point of view of impact, might it be possible to win over even more hearts and minds to the productivity and innovation argument if we dropped all references to 'diversity' and played down the things that make us different, in favour of the things we have in common?
Some sectors that are arguably further down the track in their diversity & inclusion enlightenment than insurance have already ditched the word 'diversity' from job titles in favour of 'global inclusion'. Chief among these are the big banks and consultancies. So should the Lloyd's market take its cue from these firms and leapfrog ahead in its terminology, in an attempt to make the whole issue less fraught?
We debated for a full five minutes before deciding resolutely 'no'. It's too easy as a leader to run a meeting where you feel that you are being 'inclusive' – inviting different viewpoints from around the business and properly encouraging and considering ideas equally regardless of whose they are. But there's a danger in being exclusively inclusive!
You only have to look around the insurance industry, particularly the Lloyd's market to see that there is still work to do on diversity. If we ditch 'diversity' too soon, we risk de-emphasising difference as something that is desirable.
Inclusion is important, but on its own, it's not enough, especially if you are starting from a low base. Despite our own name, Inclusion@Lloyd's, we are going to keep championing the importance of diversity in all of the activities we sponsor.
The next Dive In Festival is in September 2016 and I hope to see you there.