Northern Ireland broker can't keep branch structure amid online surge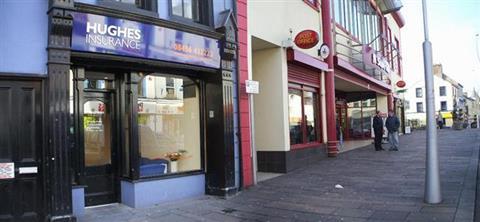 Northern Ireland broker Hughes is to shut half its branches as a surge in customers going onilne has caused footfall to decrease.
The Newtownards-headquartered broker will close its outlets in Ballymena, Ballynahinch, Lisburn, Magherafelt, Newry and Omagh, with the loss of 20 jobs.
It said, however, that the remaining branches in Coleraine, Derry, Glengormley, Portadown and Belfast were "earmarked for growth".
Hughes Insurance chief executive Brian McDowell said: "In a relatively short period of time consumer behaviour in the local insurance industry has changed considerably.
"Ninety per cent of our customers deal with us either online or on the phone, with 50% of all our business originating online. As a result, we have witnessed a steady decline in branch footfall. Therefore keeping our current branch network was unsustainable."
Hughes was bought last year by US insurer Liberty. Hughes is a broker that deals in motor, van, home and business insurance.
The business plans to to spend £1m on a new e-commerce platform "to ensure Hughes Insurance remains one of Northern Ireland's leading and most competitive insurance brokerages".
The closure is the latest big change in the Northern Ireland market.
In February, Abbey bought rival Open and Direct, making it the largest locally owned broker, with a combined operation of 28 branches.
Earlier this week, Omagh-based Dickson Insurance Brokers announced it had bought Sam McCullough Insurance Services, which has traded in Newry since 1923.