Ken Segall, keynote speaker at the Insurance Times Innovation and Disruption Conference, helped shaped Apple's ad campaigns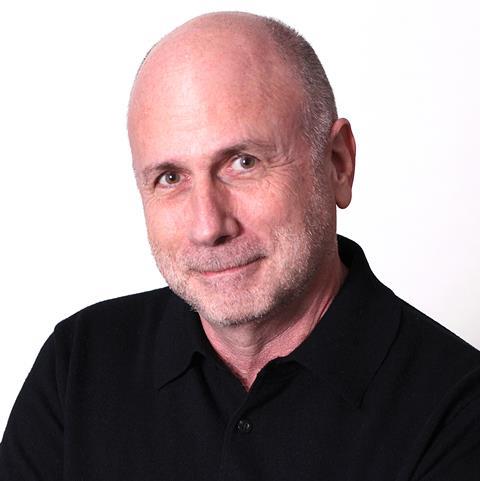 Steve Jobs was a business genius who, through Apple, transformed the way humans communicate and entertain. But he could not have done it without supporting talent.
One of those talents was Ken Segall, the creative director at Apple's ad agency. Working closely with Jobs, Segall's message of simplicity captured the hearts and minds of customers, helping Apple disrupt markets across mobile communications, computers and entertainment.
Now Segall is to be a keynote speaker at the Insurance Times Innovation and Disruption Conference. This is an event where the insurance industry can gain live insight from customer champions and innovation trailblazers including Google, Yahoo, Jaguar Land Rover and Tesco Bank.
Insurance Times spoke to Segall in advance of the event, on 28 April.
What was it like to work alongside Steve Jobs for 12 years?
Steve was by far the most demanding client I've ever had, but he was also the most brilliant and most creative. So, being in the business of creating advertising, working with Steve was simultaneously stressful and rewarding.
Unlike any other chief executive I've known, Steve had a passion and talent for marketing. Ad agency people are used to "selling" ads to their decision-making clients, but it didn't work that way with Steve. He would simply react to the ideas we presented, and a healthy debate would follow.
Sometimes he would enthusiastically approve a direction, other times he would have a sense that we should take more time and try new things.
He had a very high level of taste when it came to advertising, just like he did when he judged the work of his designers and engineers.
He set very high standards for the Apple brand, and he would never approve anything unless he felt that it met those standards.
Others have said it, so I just repeat it: Steve had a way of getting people to produce better work than even they thought possible. That was certainly
true of me.
How do you engage customers when there's so much noise and choice in the market?
This is the value of simplicity, which is probably the most important part of communication. If you're a company with something to sell, there are three things necessary to maximise the power of simplicity: 1) a great product; 2) a simple, clear strategy; and 3) graphically simple communication.
Probably the most common mistake advertisers make is to overwhelm customers by telling them about all the wonderful things their product
can do.
They fail to realise that when you try to say too many things in an ad, most people will remember none of it. Apple has always been very good about saying one thing, and saying it well. It's one of the reasons why Apple advertising is considered the industry's gold standard.
You helped develop Apple's famous Think Different campaign; how do you think the insurance industry should approach thinking differently?
I feel a little inadequate answering that question, since I'm not deeply immersed in your current tactics.
In general, though, with the power of social media, the most important goal is getting people involved - because potential customers are more influenced by what they hear from friends, family and colleagues than from anyone else. It's about creating a community, and creating a dialogue that has real meaning.
A friend of mine, Allison Fine, has just published a book on this topic called Matterness. Allison talks about the importance of establishing relationships with customers that truly matter. The insurance industry in particular would benefit from this kind of thinking.
Are you excited to be headlining the Insurance Times Innovation and Disruption Conference?
Absolutely. When I wrote Insanely Simple, my thinking was that Apple makes a perfect case study for simplicity because: a) the company is so fascinating, and b) its stellar success proves the validity of the concept, and c) the principles of simplicity are far bigger than Apple - and can be applied to just about every industry.
And so, what excites me most about speaking is sharing my story with people in a different industry, and hearing their thoughts and reactions. It's a topic that everyone can relate to, and everyone can support - as a business person and a customer.
After all, who isn't in favour of more simplicity in this world? Simplicity is the most powerful force in business, and I'm looking forward to talking about it more in April.
Join the debate at our Insurance Times Underwriting Forum on LinkedIn