The liquidator cancelled Enterprise's policies on 26 October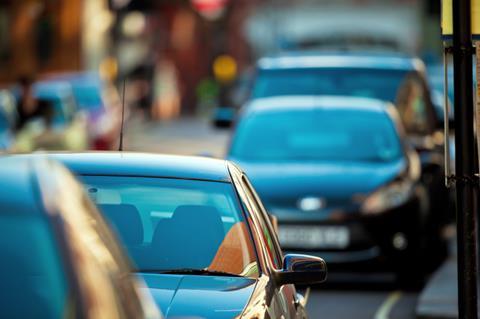 The Motor Insurer's Bureau has written to 11,500 motorists insured with Enterprise who according to the Motor Insurance Database (MID) have not yet updated their insurance with a new provider.
The liquidator Freddie White cancelled Enterprise's policies on 26 October and the FSCS has said it cannot protect Enterprise insurance claims where an accident has occurred after that date.
But the MIB said some of the motorists may be unknowingly driving without insurance.
FSCS chief executive Mark Neale said: "We have been working hard to pay claims by Enterprise motor policyholders since the policies were cancelled.
"It is concerning to learn from MIB that there are still policyholders who have not changed their insurance provider. I would strongly advise consumers to check their policy documents and speak to their broker as a matter of urgency."
MIB chief executive Ashton West added: "It's essential that all motorists not only have insurance, but that it's recorded on the MID as soon as possible.
"This means that they won't be subject to any enforcement by the police and DVLA. It is illegal to drive without insurance and the consequences are very serious."
The liquidator's report published earlier this month found that Enterprise wrote 10,000 roadside assistance policies in the UK without being authorised to do so.
The Gibraltar Financial Services Commission announced on 26 October that it is probing Enterprise and its management after seeing the contents of White's report.
The report shows that Enterprise's liabilities exceed its assets by £94.4m. This drops to £74.9m if a £19.5m provision set aside by White to cover claims arising from policies issued in relation to an investment scheme is excluded.
According to the report, Enterprise had 760,000 live policies when White was appointed provisional liquidator in July, sold through 54 brokers.