Towergate returns to organic growth after years of shrinking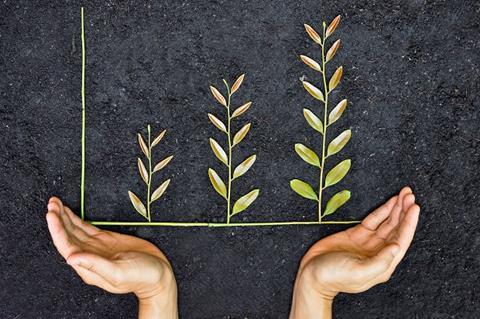 Towergate boosted its underlying profit by 11.9% in the full 2016 year after two quarters of profit growth and a return to organic growth in the fourth quarter of the year.
The recovering broking group reported adjusted earnings before interest, tax, depreciation and amortisation (EBITDA) of £84.2m in the full 2016 year, up from £75.2m in 2015.
The company made a statutory loss before tax of £75.4m in 2016, but this was far smaller than the £221.8m loss it made in 2015.
The main cause for the improvement was a £23.3m cut in staff-related costs to £166m (2015: £190.7m), offsetting a 4.4% drop in revenue to £324.6m (2015: £339.6m).
The biggest contributor to the profit growth was the insurance broking segment – Towergate's largest unit – where adjusted EBITDA was up 33.7% to £38.1m (2015: £28.5m). This offset a 5.7% decline in adjusted EBITDA in the underwriting division, which Towergate said had suffered from "significant challenges due to tough market conditions" (see table below).
The profit growth for Towergate came in the last half of 2016, cancelling out the drop seen in the first half of the year. The fourth quarter saw particularly high profit growth, where adjusted EBITDA almost tripled to £24.5m (Q4 2015: £8.4m).
Towergate returns to organic growth
While revenue fell across the year, Towergate grew revenue by 1.8% to £78.9m in the fourth quarter of 2016 alone (Q4 2015: £77.5m).
Towergate chief financial officer Mark Mugge told journalists this morning: "That is the first time perhaps ever that Towergate has grown organically. When we have controlled expenses and managed that properly and revenue has stabilised and started to grow, it really shows that Towergate has recovered and is doing what we expected it to do."
Towergate chief executive David Ross put the return to organic growth down to fewer people leaving voluntarily and new hires producing business.
He said: "Two years ago, when Towergate was organically shrinking, it was because people had left and were not there to look after our clients. When the client is talking to the sale person next renewal as they were the previous one, that makes everything smoother.
"Stabilising your workforce is the most important point. Our voluntary turnover is probably a third of what it was two years ago."
He added that he was "completely comfortable" that the growth was sustainable.
In the statement announcing the results, Ross hailed the 2016 performance as "a milestone moment for Towergate as we close off a hugely significant year for the company".
Towergate divisional adjusted EBITDA breakdown
| | 2016 | 2015 | change (%) |
| --- | --- | --- | --- |
| Insurance broking | 38.1 | 28.5 | 33.7 |
| Underwriting | 16.6 | 17.6 | -5.7 |
| Paymentshield | 32.1 | 32.4 | -1.1 |
| Central | -2.5 | -3.2 | 22.6 |
| Total | 84.2 | 75.2 | 11.9 |