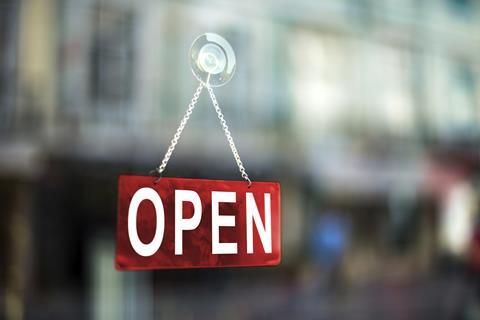 Travelers Europe has launched a direct SME proposition for small businesses in the UK with fewer than 10 employees and less than £2.5m in revenues.
Key points:
Offering is Travelers' first big entry into direct channel UK
Move made in response to growing SME market
Customer journey developed to accommodate different SME buyers
This will be Travelers first big entry into the direct channel in the UK - 99% of its UK business is done through brokers.
Europe chief executive Matthew Wilson told Insurance Times the move had been made in response to the growing SME market.
The online platform will initially be available for office businesses, such as consultants, web designers and recruiters. Insurance coverage will include business contents, public and products liability, employers' liability and business interruption.
Wilson added: "The UK has got a significant number of entrepreneurial spirited business men looking to build businesses. Those businesses are fast growing.
"We have traditionally focused on medium- and large-sized businesses in the UK. This is our first foray into direct offering."
But Wilson stresses the proposition would not compete with business written through its brokers which are typically larger and more complex.
"We have good relationships with brokers and they have been advised of what we are doing," Wilson added.
"At this end of the market the premiums are smaller. Unless you have the ability to invest in this type of platform, there is no real opportunity to make profit.
"We remain committed to the independent broker channel."
As the small business clients gets bigger and more complex the insurer will advise them to consider speaking to a broker.
Wilson said the new SME proposition will offer something different to other direct players because the customer journey has been developed to accommodate different types of buyers.
He added the online platform enabled the insurer to bring its knowledge and expertise to a new customer segment.
The insurer said the platform used clear and understandable language and simplified the insurance-buying experience for small business owners.
It provides access to dedicated customer service and 24/7 claims reporting and information relevant to small businesses, including risk mitigation and human resources. Customer support is also available via a call centre and web chat.
In the coming months, Travelers plans to extend the offering to shop businesses, such as convenience stores, bike shops and florists. Additional coverage will also be made available over time.
The new offering will be publicised on the internet. It has also not ruled out a television or radio campaign.