Burley Group has moved to Yorkshire as sole banker following MacQuarrie's exit from UK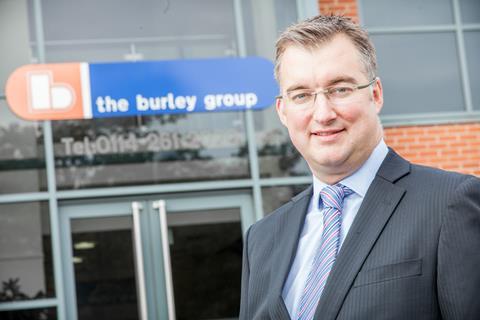 The Burley Group, a Sheffield-based broker, has completed a six-figure refinancing deal with Yorkshire Bank.
The third generation family business, which was founded by current owner Steve Burley's grandfather Joseph in 1953, is planning to recruit more appointed representatives following the deal.
The broker, which won the Excellence in Motor Broking Award at the 2014 Insurance Times Awards, recently moved its whole banking facilities to the Yorkshire following the withdrawal of its previous lender MacQuarrie from the UK.
The firm, which currently has turnover of £2.2m and employs 37 staff, specialises in commercial insurance for the haulage, warehousing, supply chain and construction sectors.
As well as its head office in Sheffield, Burley trades from another four locations, including Aberdeen and Glasgow. The firm has been part of the Cobra Network since 2009.
Burley said: "Our previous bank, a business that had specialist knowledge of insurance brokers, recently left the UK and we were concerned about finding a new supplier that would have knowledge of our sector."
But he said that Yorkshire Bank's experience in the insurance market meant that it was a "perfect fit."
Paul Hambrook, head of insurance sector at Clydesdale and Yorkshire Bank, said: "This insurance firm has demonstrated a consistent path of development with each new generation of the family carrying the business forward. We look forward to working with the team to help them continue to reach their goals.
"The insurance broker market remains very robust with a number of notable transactions over the last few years. Yorkshire Bank remains keen to work closely with those brokers that have supportable growth plans."