New After the Event product designed to make it easier to remedy solicitors' failings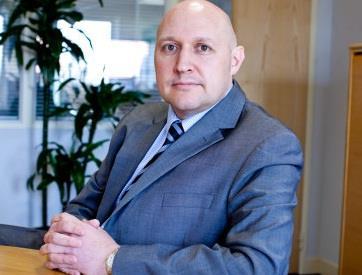 Allianz's legal protection insurance arm has extended its partnership with personal injury specialist Irwin Mitchell to solicitors' professional negligence claims.
Allianz Legal Protection (ALP) and Irwin Mitchell Solicitors have developed a bespoke After the Event solution to cover negligence claims against solicitors.
The new product, Support4Dispute Professional Negligence, is designed to enable consumers and businesses to take legal action against an allegedly negligent law firm.
The cover pays opponents costs and any disbursements incurred as a result of an unsuccessful legal action.
One of the ATE policy's features is a staged premium facility, which is linked to the amount of damages recovered and capped. This enables the claimant to retain a more proportionate share of any damages recovered, especially for cases where damages are worth less than £100,000.
In addition, the ATE insurance premium is deferred until the case is settled and only payable when it is concluded successfully.
Under the partnership, ALP has provided Irwin Mitchell with full delegated authority for handling claims.
Dan Brumpton, partner and head of the professional team at Irwin Mitchell, claimed that the product would help with efforts to secure redress against negligent solicitors, which has become more difficult since April 2013's implementation of the Jackson review reforms. These prevented claimants from recovering ATE insurance premiums.
He said: "Many clients with potentially strong claims against their former solicitors have found it difficult to fund them. We believe this new product will allow those clients the opportunity to do so, thereby providing much needed access to justice."
Steve Rowley, business development manager at ALP, said: "Customers with lower value claims are struggling to find appropriately priced and suitable ATE insurance cover that meets their needs. This often means these cases never progress, even though the customer has suffered some form of negligence.
"We've worked with Irwin Mitchell over several months to jointly develop this product specifically aimed at addressing the risks and issues faced by customers trying to bring a negligence action against solicitors. Irwin Mitchell's expertise in handling solicitor professional negligence claims provides us with complete confidence to provide the product on a delegated authority basis."
In January, ALP and Irwin Mitchell announced that they had teamed up to offer a bespoke ATE policy for insolvency practitioners.