During Insurance Times' latest Fraud Charter event, participants also discussed whether the Insurance Fraud Taskforce should reconvene
If you were to dive into the latest insurance fraud figures released by the ABI, you would find a mixed bag where clamping down on scammers is concerned.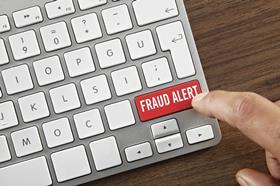 On the one hand, the data published earlier this year (24 August 2023) showed that the number of fraudulent claims detected across 2022 fell by 19% from 2021 to 72,600 cases.
And of these, the volume of opportunistic fraud instances decreased by 18% to 63,000.
While the volume of claims fraud fell significantly, the average value of a scam rose to a record high of £15,000, up 20% from 2021.
This, in part, reflected a rise in the value of property fraud cases, which rose to £134m – up 8% on 2021.
The value of opportunistic fraud alone increased by 2% year-on-year, with a total cost to the industry of £1.1bn across the year.
The response from the ABI to these figures was clear – the association said that it was positive news that fraudulent claims were falling, but there could be no let-up in cracking down on insurance fraud.
For this to happen, cross-industry collaboration remains key, especially with the risk of fraud being heightened due to cost of living pressures.
Speaking at Insurance Times' Fraud Charter roundtable event this week (20 September 2023), Carpenters Group director Donna Scully said: "I have always felt that, over the years, [fraud] is the one area where we put down our competitive tools for the greater good and say, we are going to work together."
Collaboration

Examples abound for this collaboration in the fraud space – for example, at a previous Fraud Charter event Faye Fishlock, head of defendant services at Carpenters Group, cited that two insurers in her network operated a reciprocal information sharing arrangement around spotting potential spoof adverts.
And earlier in the year (21 July 2023), DAC Beachcroft's Claims Solutions Group said it had concluded around 200 organised multi-claimant motor fraud claims on behalf of Aviva over the last 12 months.
A statement said this was completed with a "renewed focus on quantitative and qualitative analysis of data" to determine new methods developed by fraudsters and create the strategies needed to defeat them.
However, speaking after the ABI published its fraud data, Matthew Maxwell Scott, executive director at the Association of Consumer Support Organisations (ACSO), said more needed to be done across the industry to tackle fraud.
He also claimed that "too many" firms were using their own knowledge as a "competitive advantage" without sharing for the good of consumers.
"We want to see fraudsters face the full force of the law, with convictions and prison sentences for scammers, ghost brokers and cash-for-crash criminals the best deterrent to this form of crime," he said.
"But, there also remains far too little cross-industry cooperation, despite everyone sharing the same ultimate goal."
These comments were raised during the recent Fraud Charter, with one attendee saying they believed counter-insurance fraud was "the most collaborative space" with "everybody working really hard" for consumers.
Matt Gilham, a director at Whitelk Consulting, agreed, noting: "Through the utilities and charge [in tackling fraud], we are one of the sectors that co-operates the best in financial services."
Task force
As part of his comments, Maxwell Scott also urged the Insurance Fraud Taskforce (IFT) to reconvene, adding that he believed this would help spur more cross-industry co-operation over tackling fraud.
The task force was set up in 2015 to investigate the causes of fraudulent behaviour and recommend solutions, but produced its last report in 2017 after which it stopped convening.
"Its last report on was [released] over five years ago, during which time the criminals have moved on," Maxwell Scott said.
"The industry now needs to do the same."
Scully said that there was a "really good side" to the IFT and that it had been a good idea.
So, despite having not convened for a number of years, is there any chance that the task force could come back into play?
Sarah Hill, head of fraud at Clyde and Co, said the group's collapse came after feeling that it did not have the resources to take action.
"It got to the point where the group agreed that, without support from a regulation point of view and without people being at the table that could make decisions, it became more of a talking group than an action group," she explained.
"You would need to get the regulators back around the table for it to be successful."
Resurrection?
However, Mark Allen, chief fraud and financial crime officer at the ABI and a former member of the task force, highlighted that it was unlikely the task force would be reconvened, noting that the sector was already implementing its proposals.
"It is up to us to take responsibility and implement those recommendations," he said.
"The report back in 2016, it made around 35 recommendations overall – I was on that taskforce.
"The overwhelming majority of [the recommendations], certainly those that were allocated to the insurance sector, we have taken forward."
Allen added: "In terms of resurrecting [the IFT], that's not going to happen – things have moved on."
Gilhem agreed, adding that the "onus" was on the sector to take the work of the taskforce forward.
He explained that whether or not the government took forward the recommendations of the IFT's, the insurance fraud sector had a responsibility to consumers.
"The onus is on us, as a sector, to take [the action points] forward," he explained.
"Whether that is via the Fraud Charter, the ABI or through industry utilities, as a sector we are obligated to take it forward in some way – to say it has not progressed is not the best answer to be giving back to consumers."

James is the deputy news editor at Insurance Times and joined the publication after several years working as a reporter.

His career began in 2019, when he joined a local north London newspaper after graduating from the University of Sheffield with a first-class honours degree in journalism.

Now working within the insurance sector, James has a particular focus on motor, M&A activity and financial reporting.
View full Profile