The insurtech is seeking to transform the way the British public buy insurance
When Lemonade first launched back in 2015, selling insurance to homeowners and renters in New York from 2016, its mission was to build the most lovable insurance company in the world.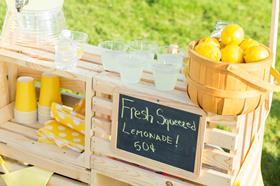 From the offset, Lemonade – which is run by co-chief executives Daniel Schreiber and Shai Wininger – aimed to be the darling of the insurtech world by targeting first time insurance buyers and using artificial intelligence (AI) to generate speedy claims payouts.
Following its partnership with insurer Aviva in October 2022 to launch a contents insurance proposition in the UK, the insurtech now operates across five territories – the UK, US, Germany, the Netherlands and France.
Schreiber, who himself is a Brit, was particularly pleased with Lemonade's launch into the UK insurance market. He described this as a "homecoming of sorts" where Lemonade – a self-defined "tech company doing insurance" – hopes to overhaul the way Brits buy insurance in personal lines, such as home, life, motor and pet policies.
Speaking exclusively to Insurance Times, Ori Hanani, Lemonade's vice-president of European operations, said: "Consumers throughout the UK are digitally savvy, price conscious and appreciate good customer service – all of which align with Lemonade's mission in creating an instantaneous and delightful insurance experience.
"It was [also] important that Lemonade [became] a licensed carrier, providing the ability to pay claims faster and operate under a unique business model."
For Hanani, Lemonade brings a "unique approach" to the UK because the insurtech deploys speed, transparency, fairer pricing and lower costs, as well as donates up to 40% of unused premiums – if policyholders do not submit a claim during their policy term – to a charity of the customer's choice.
Targeting generation rent
For Jon Marsh, managing director of partnerships and transformation for personal Lines at Aviva UK, the partnership with Lemonade will allow the insurer to access a growing and underserved market – renters.
He said: "The Lemonade proposition will bring a different flavour to the challenges in this area – [typically the] low take up of products, relevant brands and [lack of] specific products that are designed for this cohort of customers."
In terms of what the parties each gain from the partnership, Marsh feels Aviva will benefit from Lemonade's approach to technology, its customer data and AI, while the insurtech will be able to take advantage of Aviva's broad market expertise and long-term relationships with partners.
The insurance market in general has responded positively to Lemonade's launch in the UK.
Ben Carey-Evans, senior insurance analyst at data analytics and consulting company GlobalData, said: "Aviva is the market leader in the UK household insurance market, with a share of 12.2% in 2021. Lemonade is known for its expertise in digitalisation, as well as being a leader in key themes such as AI and personalisation."
He added that Lemonade "prioritises simplicity and speed of quotes" in a bid to make insurance purchasing as simple as possible.
Furthermore, Carey-Evans noted that Lemonade's insurance offering for renters specifically targets generation rent – this refers to young adults who live in rented accommodation because house prices are too expensive but their salaries remain low. This demographic is widely regarded as having little to no chance of getting on the property ladder.
He continued: "A first house purchase is a leading trigger for people to buy a home insurance policy, so insurers will need to be more proactive to reach young adults who will continue to rent for longer."
This view is further cemented by GlobalData's 2022 UK Insurance Consumer Survey, which polled 4,389 consumers in Q4 2021. This revealed that 49% of consumers who rented from a private landlord had some form of home insurance policy. This figure increases to 92.3% for consumers who owned their own home.
Carey-Evans added: "[Lemonade] specialises in reaching younger customers, which will be incredibly valuable to Aviva, as [this is] always a challenging group for incumbent insurers to reach.
"Overall, partnering with specialists in renters' insurance to specifically target the most underinsured group in the UK is a very positive move for Aviva. It looks likely to increase its reach among renters and younger consumers and consolidate its position as market leader."
However, Lemonade's chief business officer, Maya Prosor, noted during the insurtech's investor day in November 2022 that many renters are - in fact - already buying pet and motor cover.
Globalisation of insurtechs
According to Sønr Global's chief executive, Matt Connolly, Lemonade expanding to the UK is a reversal of the trend the UKGI market saw back in May this year whereby UK-based insurtechs - such as FloodFlash and Previsico entered the US insurance market.
Due to the complexity of the US insurance market in that every state requires different licences, Connolly continued, this is an interesting flip.
"What's happening is a maturing of companies which have raised a significant amount of money and are looking at where they can geographically take businesses and replicate what they are offering," Connolly explained.
In May 2020, Lemonade achieved unicorn status after reaching a $2bn (£1.7bn) valuation – in business terms, a unicorn is a private company valued at more than $1bn (£83m).
Connolly continued: "It's been on the cards for a long time where successful insurtech businesses that are able to validate in their own markets will use that capital runway to look at new markets. It will be interesting to get a better understanding of the true value of the Lemonade-Aviva relationship."
Mark Huxley, non-executive director at consultancy Altus, believes that Lemonade entering the UK will of course have a few "ripple effects" because of the brand's visibility and back story. "If it truly causes major ripples, then I think that would say more about the fragility of the sector, which I doubt will be the case," he noted.
But Huxley added that the "more likely" result is that the partnership will accelerate the industry's focus around good customer outcomes. This is something the FCA will therefore favour due to its fair value ethos.
Similarly, Huxley said there is a tangible appetite for new entrants to join the UK insurance market. He said: "Given the size and culture of the UK market, local knowledge will prevail and Lemonade will settle, taking its place among the broader market."
PASS NOTES
What is Lemonade's business model?
Lemonade targets younger customers and first time insurance buyers. It heavily leans on reinsurance – the insurtech is backed by Swiss Re, Munch Re and Hannover Re and it offloads any major claims to the reinsurers.
Lemonade also donates 40% of any unspent premiums - if policyholders do not make claims - to charity.
What is Lemonade's five-year strategy?
According to Lemonade's chief financial officer, Tim Bixby, the insurtech will be ending 2022 with just over $1bn (£83m) in combined cash and investments.
Over the next five years, Lemonade aims to achieve a 20% compound annual growth rate, reach a 70% gross loss ratio and have a 25% multiline customer rate.
Speaking during the insurtech's November 2022 investors day, Bixby said: "We have ample capital to control our destiny because of what we have done in the last few years – we moved quickly to raise capital in a market that was conducive and so we have the benefit today of not thinking out [in] quarters, but instead thinking out in years."
Bixby additionally hinted at the possibility of Lemonade setting up a captive - this is an insurance company that is set up and wholly owned by a non-insurance company, to act as a direct insurer or reinsurer for the parent company and its subsidiaries.