UK GWP rises, but COR slips, hit by cost of floods.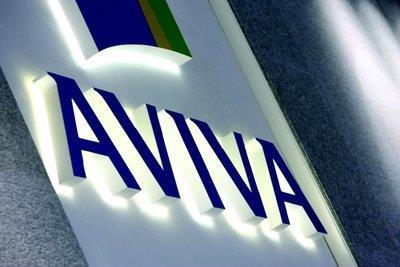 Aviva reported UK general insurance (GI) operating profit of £368m for the year to December, down from £455m in 2014m.
The insurer reported 2015 UK gross written premium (GWP) of £3.97bn, up from £3.93bn a year earlier. UK personal lines GWP rose to £2.25bn from £2.24bn. UK commercial GWP rose to £1.72bn from £1.69bn.

UK combined operating ratio (COR) rose slightly, by 0.3 percentage points, to 95.1% from 94.8%, despite the insurer being hit by £132m from the December floods.
Personal COR improved to 94.5% from 96.0% but commercial rose to 95.8% from 92.8%.
The UK GI business reported that its underwriting result fell to £154m from £199m, with the effect of December's floods partly offset by cost savings and a more favourable prior year claims development.
Personal lines underwriting remained stable, at £97m compared to 2014's £96m. The underwriting result in commercial lines fell to £57m from £103m, mainly reflecting December's floods and higher large losses, partly offset by more favourable reserve releases. UKGI net written premium increased 1% to £3.69bn.
UK GI operating expenses reduced by 8% to £604m, reflecting a lower headcount and continued focus on cost control.
The UK claims ratio increased to 64.7% from 61.0% as the impact of the storms more than offset higher prior year reserve releases. The decline in the commission and expense ratio to 30.4% from 33.8% reflected cost savings and lower sales commissions following selected exits from elements of personal lines and a shift in the mix of business.
Group
Group operating profit was up 20% to £2.7bn for the year to December, ahead of market expectations, representing the company's 12th consecutive quarter of growth.
The group COR in GI improved 1.1 percentage points to 94.6%, the best in nine years, despite the floods, the company said. The ratio benefited from a 1.6 percentage point improvement in the commission and expense ratio to 30.1%.
GI operations in the UK, Canada, France, Ireland and Italy all delivered COR below 96%.
"We enter 2016 from a position of strength. Our focus remains on transforming our business and delivering on our commitments," said group chief executive Mark Wilson.
H said: "2015 was a year where we delivered on key commitments. Our focus is on maintaining consistent improvement in operating profits and dividends, in line with our cash flow plus growth investment thesis."