The Ministry of Justice is accused of ignoring 500,000 car crash victims in its whiplach crackdown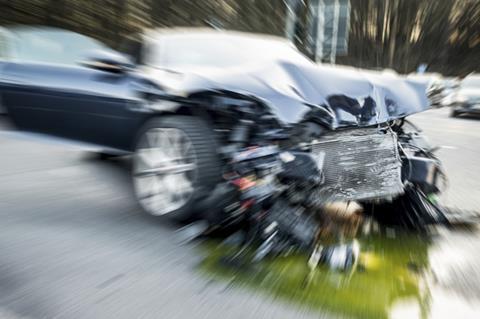 Figures showing that 500,000 road traffic casualties go unreported to the police every year undermine the government's proposals to crack down on whiplash, according to solicitors.
The Motor Accident Solicitors Society said the statistics from the Department for Transport (DfT) show that during 2011-2015, each year saw an estimated 460,000 slight injuries and 60,000 serious injuries in road accidents that were not reported to the police.
The figures, based on hospital admissions and other data came to light in response to a parliamentary question from Louise Ellman MP, chair of the House of Commons Transport Select Committee.
MASS chair Simon Stanfield said the Ministry of Justice had "cherry-picked" DfT data to support its strategy by including only reported injuries.
"The MoJ have systematically chosen to ignore the evidence from the DfT of a further half a
million RTA casualties that have never been included in their calculations," he claimed.
"Instead, MoJ ministers and supporters of the proposals have chosen to focus on reported accidents only and have regularly used the false argument that whilst accidents have declined by 26% since 2006, claims have gone up by 50%."
He said that MoJ figures ignore the DfT's estimate that a total of some 710,000 people are injured in road traffic accidents every year.
"MoJ cannot bury its head in the sand and ignore half a million RTA casualties that go unreported each year," said Donna Scully, partner at law firm Carpenters.
"Using the DfT figures, there will still be 700,000 or so road accident casualties even after the Governments reforms. These are real people that will still need insurers and lawyers to look after them."