Chief executive Kieran Rigby to run Crawford global markets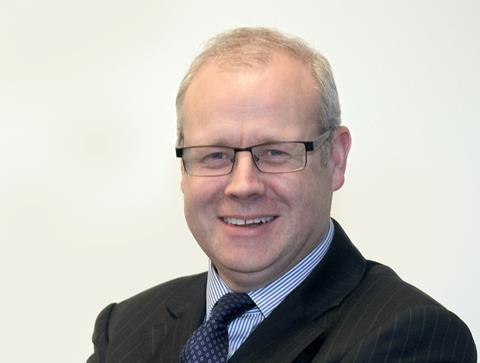 Loss adjuster Crawford has bought rival GAB Robins for £45.8m.
Crawford said the acquisition would allow it significantly expand is claims handling business across a wide range of product lines and bolster its global specialty lines claims service.
Chief executive Kieran Rigby (pictured) will become head of global markets for Crawford.
Crawford UK & Ireland chief executive Greg Gladwell and GAB Robins chief operating officer Mike Jones will run the enlarged UK business, with Jones responsible for the global technical services unit in the UK.
GAB Robins was majority owned by its senior management team.
Rigby said: "GAB Robins has always focused on quality and service, ensuring that our clients are served by highly experienced professionals. By joining with Crawford, we combine our strengths to create a compelling loss adjusting and claims management option for clients across the globe. Culturally, we are of a like mind in terms of how we approach superior client service and how we view the evolving needs of the marketplace."
GAB Robins posted a £68.6m turnover last year and pre-tax profits of £18.1m.
Crawford said it expected the acquisition to have a slightly negative effect on profits in the first year, with the benefits of the deal offset by acquisition costs, before boosting its profits in the second year.
President and chief executive Jeffrey T. Bowman said: "We are very fortunate to have a diverse base of exceptional talent within both Crawford and GAB Robins. Combining their resources with the global strength and security of Crawford, we have a winning formula for growth. We expect to run both businesses separately as we finalise plans for integration in 2015. Once integration is complete, the new combined leadership team will be ideally placed to drive the combined business to new success."