Drone insurance startup Flock won an insurtech prize from prestige City law firm
A startup offering drone insurance has won a £20,000 grant from the inaugural Norton Rose Fulbright Insurathon event.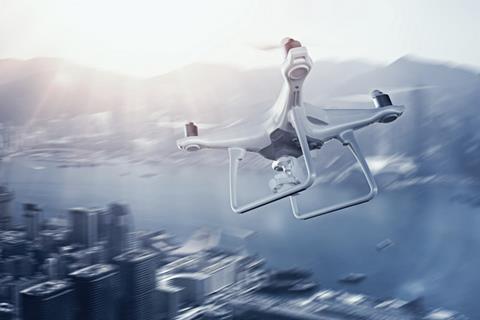 Flock was awarded the Insurathon's pitch event, with the firm impressing with its platform, product potential and analytics capabilities, which the judges said could be used in other contexts.
Flock chief executive Ed Leon Klinger said: "It cannot be overstated just how valuable it is to have won the support of a world leading law firm such as Norton Rose Fulbright. It's a real honour to have been awarded this £20,000, and I look forward to engaging with their exceptional team on the range of legal and regulatory challenges ahead."
Peer-to-peer platform Nexus Mutual came in second, winning £5,000 .
"Winning the runner-up prize at Norton Rose Fulbright's Insurathon is invaluable to us," said founder, Hugh Karp, "as we will gain the support of a leading cryptocurrency law firm to guide us through complex and often novel legal questions."
Elsewhere, at least 20 staff from Norton Rose Fulbright from their various offices around the world, including Sydney and Amsterdam joined 20 coders from King's College London in a two-day hackathon.
The NRF team came out on top after they developed a proof of concept for a claims e-reporting system. It aimed to provide a claim reporting platform when acting for a leading insurer on London market claims.