Drone insurance specialists, Flock says the new product is the first in the world to offer real-time insurance for drone fleets
Flock, the London-based insurtech startup, is launching an insurance and risk management solution for connected drone fleets, Insurance Times can reveal.
The product, called 'Flock Enterprise,' will provide bespoke insurance policies for businesses that use drones.
Flock hopes a new data-driven approach will transform how organisations insure their connected drone fleets, by offering greater visibility into flight risk and rewarding safer flights with cheaper premiums.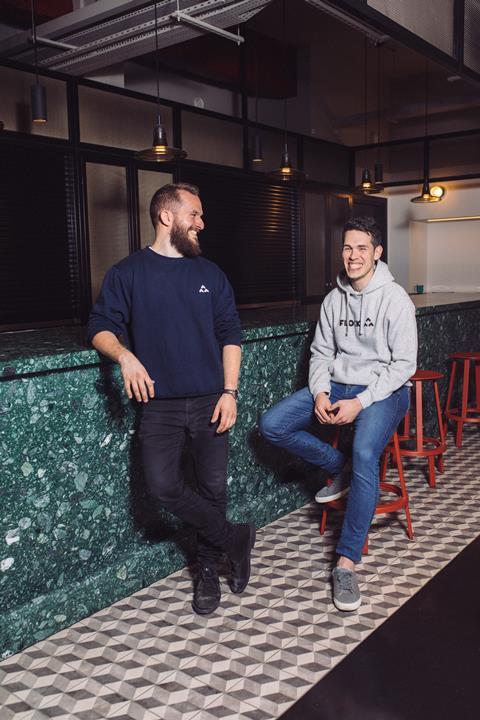 Ed Leon Klinger, Flock chief executive (pictured left) said: "At Flock, we believe that insurance can be so much more than a piece of paper. We're using cutting edge data science to not only unlock fully digital, customer-centric insurance products, but to completely transform the way organisations understand, manage, and mitigate their own risks."
Flock says 'Enterprise' is the first product worldwide to offer real-time insurance for drone fleets.
Implementation
Some organisations are already using the solution, including Flock customer Texo DSI, a drone survey and inspection company who operatea multi-million pound drone fleet.
David Williams, chief operating officer at Texo iHUB said: "We see Flock more as a partner than as an insurer. Rather than simply offering us a price, they actively help our pilots and risk managers identify and minimise the organisational risks we're undertaking."
He added: 'We're excited to work closely with them moving forward to really push the boundaries of what's possible in the commercial drone industry."
Flock Enterprise is powered by Flock's Risk Intelligence Engine, which analyses and prices real-time drone flight risks on an individual basis.

High-risk drone flights (such as those during bad weather) receive higher insurance prices. Safer flights are met with lower prices. Individual flight prices are then aggregated to calculate a monthly premium, which reflects the actual usage and risk profile of a drone fleet in a given month.
Customer insights
After launching Europe's first Pay-as-you-fly drone insurance product in conjunction with Allianz, Flock has analysed and priced the risk of more than 500,000 drone flights. By visualising these risks in Flock's app, thousands of drone pilots can optimise towards lower-risk flights, and reduce their policy price by an average of 15% as a result.
Klinger added: "Our Pay-as-you-fly insurance policies have now helped thousands of small businesses fly safer. With the launch of Flock Enterprise, we're making our technology available to some of the largest drone companies in the world. We're delighted to be enabling Texo and others to expand the use-cases of our technology and theirs."
In conjunction with the launch of Flock Enterprise, Flock has published a white paper detailing the use of real-time data in insurance and risk management.
Subscribers read more