The insurtech's chief exec says 'commercial motor insurance is a $160bn market crying out for disruption'
Insurtech Flock has raised $17m in series A funding to help supercharge its expansion into new geographies and product lines.
This investment brings Flock's total funding to $22m, marking a major milestone for the business in its bid to build a global, fully digital insurance company for connected and autonomous vehicles.
The latest funding round was led by Californian investment firm Social Capital, which is headed by tech investor and chairman of Virgin Galactic Chamath Palihapitiya - he was also an early backer of Slack, Tesla and Bitcoin.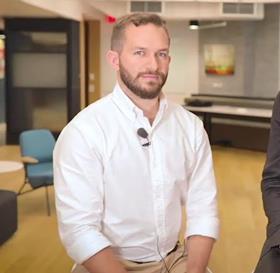 Flock's existing investors Anthemis and DigVentures also participated.
Following the funding round, Justin Saslaw, Social Capital's fintech partner, will join Flock's board of directors, alongside Ross Mason, founder of DigVentures and MuleSoft, which was acquired by Salesforce in 2018.
Ed Leon Klinger, Flock's chief executive, said: "Transportation is changing faster than ever, but the traditional insurance industry can't keep up.
"The proliferation of electric cars, new business models, such as ridesharing, and the emergence of autonomous vehicles pose huge challenges that traditional insurers just aren't equipped for.
"Modern fleets need an equally modern insurance company that moves as fast as they do. Commercial motor insurance is an $160bn market, crying out for disruption. The opportunity ahead of us is enormous.
"Everything we do is led by our mission to make the world a smarter, safer place.
"We strongly believe that the insurance company of the future won't just pay claims - it will actively help its customers avoid them in the first place. That's the future we're building at Flock.
"We're delighted that Social Capital has decided to support us and join us for the ride."
This follows Flock partnering with Asia's largest insurer Aioi Nissay Dowa Insurance in June.
Hyper-connected world
Flock provides usage-based insurance for fleets of commercial vehicles, including drones, cars and vans.
Palihapitiya added: "Flock is bridging the gap between today's insurance industry and tomorrow's transportation realities.
"By using real-time data to truly understand vehicle risk, Flock is meeting the demands of our rapidly evolving, hyper-connected world. Flock has the potential to help unlock and enable a truly autonomous world and even save lives. We're excited to be a part of [its] journey."
Flock launched the world's first 'pay as you fly' drone insurance app in 2018.
It has since grown its drone book to include more than 35% of the UK commercial drone market, currently insuring thousands of commercial drone operators globally, including pilots flying for the BBC, Netflix and medical delivery flights for the NHS.
Last year, Flock expanded into commercial motor fleets, launching the world's first real-time insurance product for car rental platforms, courier companies and corporate fleets.
In its first year, commercial fleet revenues grew 38 times. Flock's flagship fleet customers include Jaguar Land Rover and Virtuo.