The money will help expand the business, to reach more millennial buyers and fund its own insurance licence
Digital insurer Getsafe has expanded its series B funding round to $93m (£68.3m), consolidating its position as Europe's largest neo-insurer.
Targeting millennial buyers in Germany and the UK, one-quarter of the neo-insurer's growth is generated through the British market.
Getsafe plans to use this latest investment to fund its own insurance licence by the end of 2021, as well as to accelerate its European expansion. In the long term, it also wants to offer holistic insurance coverage, including life insurance.
Abacon Capital is among Getsafe's new investors, alongside existing fundraisers Earlybird, CommerzVentures and Swiss Re.
Getsafe co-founder and chief executive Christian Wiens said: "We don't only want to do insurance differently, but we want to make it unconditionally better. The innovations in the insurance market we've seen so far are merely the tip of the iceberg.
"Becoming a full stack carrier will give us the necessary freedom to take unconventional paths and to realise innovations quicker than before."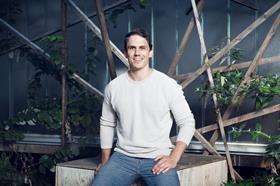 Getsafe applied for a licence with the Federal Financial Supervisory Authority (BaFin) in 2020.
'New generation of customers'
Christian Nagel, managing partner at Earlybird, added: "Getsafe's vision to excite people with a digital insurance experience and to sustainably change this industry is a fantastic journey to be part of.
"At Earlybird, we invest in innovative and scalable technology companies that have the potential to revolutionise entire industries.
"The disruption of the insurance sector is well underway and holds lots of growth opportunities. Getsafe is uniquely positioned to bridge the gap between traditional insurance distribution and the needs of a new generation of customers across Europe."
Founded in 2015 by Wiens and chief technology officer Marius Simon, Getsafe uses a mobile app to offer contents insurance in the UK. It also offers contents insurance in Germany, alongside liability and car insurance.
So far, 75% of its customers are buying insurance for the first time.