Chief executive believes education should be 'a critical mission of the industry' to 'make people enthusiastic about insurance again'
Nearly half of 25 to 34-year-olds think they do not need contents insurance, leaving £90bn of their uncovered belongings at risk, according to new research by insurance firm Getsafe.
The research, which polled 2,069 UK individuals aged between18 and 65, disclosed that there are drastic differences in insurance uptake based on age.
For those aged 55 or over, for example, nearly 90% have insured their home - yet 50% of Brits in their twenties and mid-thirties don't have this cover, despite owning belongings worth over £35,000.
One of the reasons for this insurance age gap is a lack of knowledge, said Getsafe. Around 11% of 18 to 25-year-olds said they had a good understanding of what is covered by contents insurance, in comparison to 61% of those over 55 years of age.
Christian Wiens, chief executive and co-founder of Getsafe, said: "The survey calls for the insurance industry to overcome the generational divide between the 'haves' and 'have nots' of home contents cover.
"Many people seem to misjudge the value of the items they own – especially younger generations. But with the number of technological gadgets increasing, it can be easy to underestimate the worth of possessions.
"The survey highlights how much Brits would stand to lose should their possessions be stolen or damaged by a risk outside of their control."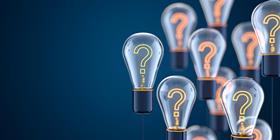 'Critical mission of the industry'
Exploring how people have added high value contents to their homes during the Covid-19 lockdowns, the 2020 Renovation Nation Report by money.co.uk showed that homeowners have spent over £55bn on renovations between March and July 2020.
Shares in audio product company Sonos and exercise equipment company Peloton have soared too, as well as sales of Sony Playstation 5 and Microsoft's latest Xbox console.
Speaking exclusively to Insurance Times, Wiens said a lot of millennials have never taken out insurance - as they are therefore new to the market, there is a need for education for this demographic.
"You don't [learn] about insurance at school or from your parents, usually." he explained. "So that's a critical mission of the industry, to bring this new generation with different behaviours that won't meet the broker, closer to understanding insurance and appreciating it."
He continued: "The insurance industry needs a new way to build trust, based on transparency [and] being able to find all the relevant information and understanding stuff, [even] as a consumer on your smartphone, on a very small screen, but really feeling confident about insurance and not confused or even disappointed."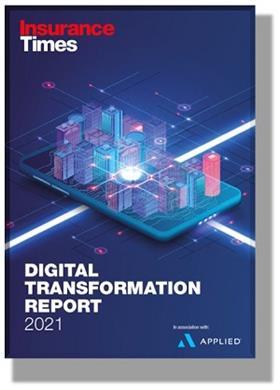 Enthusiastic about insurance
Taking advantage of this opportunity to become a go-to solution for people that have never interacted with insurance before, the company developed its own app.
As a mobile insurer, Getsafe only exists on smartphones, allowing customers to purchase policies online without having to log into an extra customer portal, or deal with lots of paperwork - a bonus for those looking to be more economically friendly.
As well as providing customers with the ability to file a claim 24/7, the app teaches consumers how to file a claim, what needs to be considered and how the individual can help their insurance claim be processed as quickly as possible.
Should customers have any further questions or requests, it also uses artificial intelligence 'Carla' to provide customer support.
Wiens said: "Insurance is a noble concept, but the industry forgot that it's important to delight customers. We need to make people enthusiastic about insurance again."