Looking to next year, Gallagher Bassett's director for loss adjusting and claims consultancy Gordon Vater expects a continuation of acclimatising to the new normal, against the backdrop of ongoing uncertainties
The insurance industry has faced a challenging and turbulent two years. The uncertainty caused by the Covid-19 pandemic has left many of us questioning what is on the horizon for the sector in 2022.
If we had to pick one word to describe the upcoming year, it would be 'uncertainty'. Whilst we have seen a return to some normality in the UK, we have seen continued Covid pressures in Europe.
In the claims space, we are not only contending with what the new normal looks like, but a number of potential uncertain events are coming up too.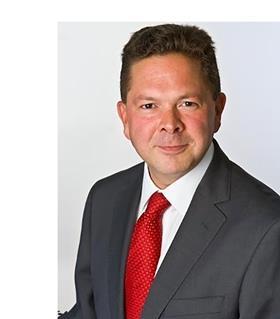 The continuation of Covid-19 business interruption losses
We are now seeing the talked about satellite litigation starting to appear. A number of high profile cases will be heard next year, which may have a significant impact on how losses have already been dealt with.
In addition, the size and scale of some of these cases should not be taken likely. For example, the Stonegate Pub Group – which owns Slug and Lettuce as well as other popular bar brands - is suing for £846m.
If you put that in context, £1bn has thus far been paid on all relevant business interruption losses, according to the FCA's latest figures. Insurers and their experts will be watching closely.
Inflation
It has been publicised that after a good couple of years driven by the lockdowns and lower claims volumes, both motor and property books will come under significant pressure in the year ahead.
Rising inflation coupled with the regulator's dual pricing reform will result in a far tougher year for these lines of business – professional services firm EY has predicted that motor and household books will fall into loss.
That inflationary pressure and the challenges within the economy in general will contribute to more cases of potential fraud as individuals feel the pressure of uncertainty. Insurers will have to be mindful of this moving through 2022.
Supply chain concerns
Supply chain volatility is also not waning. The UK is facing a concerning compounding of post-Covid impacts, which is seeing supply chain disruption causing material shortages and low labour participation rates.
We also need to consider that in the UK, we have not faced a significant weather event for some years. Yes, localised incidents have occurred, but certainly no widespread events of magnitude.
With global pressures on the supply chain, insurers will be looking closely at their partners and trying to understand their true capabilities. Major infrastructure projects in the UK, such as the High Speed 2 railway, have seen contractors move away from the insurance sectors they have worked in traditionally and return to more stable and fixed streams of work.
The last two years has brought unprecedented challenges and as we look ahead to another year of uncertainty, we need to remember that this uncertainty can breed opportunities as well as challenges.
The insurance sector will identify those opportunities throughout 2022 and we hope these will outweigh some of the significant challenges.