Chancellor says new leader needed now launch phase is over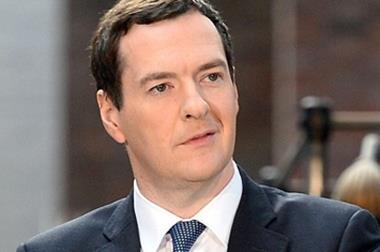 FCA chief executive Martin Wheatley had to go to make way for a different kind of leader for the regulator, according to Chancellor of the Exchequer George Osborne.
"Britain needs a tough, strong financial conduct regulator. Martin Wheatley has done a brilliant job of launching the FCA in tough circumstances," Osborne said in a statement accompanying the announcement of Wheatley's departure.
"Now that phase is complete, the government believes that different leadership is required to build on those foundations and take the organisation to the next stage of its development," Osborne said.
As with Canadian Mark Carney's appointment as governor of the Bank of England two years ago, the govenment's search for a replacement is not restricted to UK citizens.
"The government is launching a worldwide search," Osborne said.
"Martin's replacement will – like him – need to be passionate about protecting consumers, promoting competition and completing the job of cleaning up the City, so it is the best-regulated market in the world."
Wheatley will step down on 12 September. No reason was given for his decision.
Citing unidentified sources, Bloomberg reported that Wheatley resigned after the Treasury informed him that it would not be renewing his position on the FCA board, which was up for review next year.
Tracey Dermott, the FCA's director of supervision – investment, wholesale and specialist, will take over as acting chief executive from 12 September while the search for a permanent chief takes place.
Wheatley will continue to act as an adviser to the FCA board until 31 January 2016 with a particular emphasis on the implementation of the Fair and Effective Markets Review, which he co-chaired.
Wheatley's planned departure follows turbulent times at the FCA.
Osborne ordered a probe of the FCA last year after it leaked details of a review of life insurance policies to The Telegraph.
The review, conducted by law firm Clifford Chance, found that the FCA's briefing strategy was "poorly supervised and inadequately controlled".
The resulting story caused certain insurers' share prices to plummet, wiping billions of pounds from their collective market value.
As a result, the FCA reshuffled its management, leading to the exit of supervision director Clive Adamson, and revealed a new strategy.