Broking group sees further scope for efficiency in UK retail and underwriting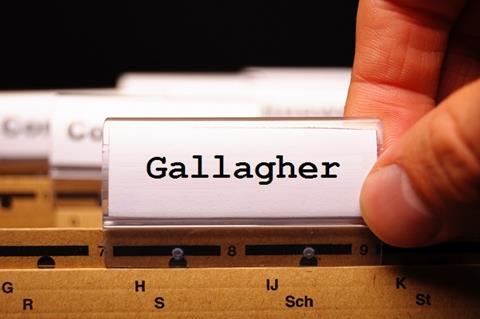 Integration work at Arthur J Gallagher's UK division will be "nearly done" by the end of 2016, group chief executive Patrick Gallagher said.
Announcing the broking group's full year 2015 results, Gallagher also said there were "further opportunities for efficiencies" in the company's UK retail broking and underwriting divisions – although he did not elaborate.
Gallagher has been working to digest the large acquisitions it has made in the UK retail broking market over the past two years, including Giles, Oval and OAMPS UK.
Its latest results show that acquisition and integration work cost the group's broking segment $100.9m in 2015, up from $67.1m in 2014. Gallagher said the costs were mostly related to the larger 2013 and 2014 acquisitions, although it did not break out how much was attributable to the work in the UK.
The company has also been working on integrating large acquisitions in the US, Australia, New Zealand and Canada, which Gallagher said is now "effectively done".
He added: "Integration costs in 2016 should be less than half of 2015 amounts."