The Insurance Times Awards 2019 is just around the corner, with more than a 100 finalists attending at our fabulous new Grosvenor House venue on November 22
How we feature the Club Insure Ltd and NDML's entry into Excellence in Professional Development
What key achievement did your entry highlight?
That our wellbeing culture and strategy, which sits alongside and supports our professional development of staff, is working. For us it's not a tick-box exercise. Our strategy and programme is leading the way in our industry. New starters comment on how good our wellbeing offering is and our existing staff stay with us (staff retention has increased by 75% over the same period).
Can you share data or testimonials to back up your bid to win?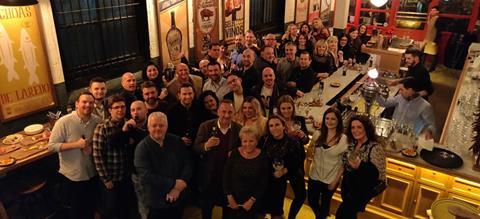 "Inception Group have used NDML as our insurance broker for a number of years. As a specialist broker they have in depth knowledge of our business insurance requirements and provide the us with a comprehensive insurance package for our business. The level of service the account executive and his team provides is first class, in addition I was very impressed with the claims department at NDML who helped bring a recent claim to satisfactory conclusion. With all the above in mind I have no hesitation in recommending NDML services to anyone within our industry."
What sets your firm apart from the other shortlisted contenders?
For our customers, we pride ourselves on our personal service provided by experienced, knowledgeable staff. For our staff, we pride ourselves on promoting good health and wellbeing at a personal and company level. Our 2019 wellbeing programme sees staff have access to annual health checks, running clubs, walking clubs, book clubs, Pilates and mindfulness sessions. In addition to the wellbeing culture we promote professional development at all levels through the business. We believe that we are the only late-night leisure insurance broker doing this.
How will you celebrate if you are the victor?
We have some our team with us at the awards so we will celebrate with them on the night and ensure all staff are included when we are back in Leeds.