Kennett Insurance Brokers's former managing director joins Ian McCarron and Paul Coates to form 'the three musketeers' of commercial broking
Yorkshire-based commercial transport and haulage specialist broker McCarron Coates is expanding its business horizons with the recent appointment of former Kennett Insurance Brokers managing director Luigi Maggio as the company's third director, hired to spearhead growth around general, non-wheels-based commercial insurance products.
McCarron Coates was founded in 2018 by current directors Ian McCarron and Paul Coates. Joining the company as its third director in May 2021, Maggio now sits on the board, where the trio are "very much the three musketeers".
Speaking exclusively to Insurance Times, Maggio explains that he has known McCarron and Coates "personally and professionally for probably a decade" and was well versed in "what they were trying to build in the business". For him, this meant "it was a no-brainer" to jump ship and join the broker because it was "a meeting of minds".
He says: "When I was approached to head up and drive what we want to grow on the commercial side, for me it was a no-brainer because it was a meeting of minds.
"We've got the same value set about what we want to achieve for both the business and clients and it came as a no-brainer for me to come on board after an enjoyable period [at Kennett Insurance Brokers]."
Previously pigeonholed
Upon joining the broker, Maggio's remit is entirely centred around growing the firm's general commercial proposition – he explains that McCarron and Coates have so far been "frustrated" by being "pigeonholed" as purely a transportation broker, when in reality they have ambitions to build out their customer-centric service proposition to tick all insurance boxes for their commercial clients.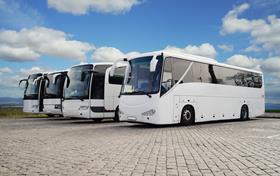 "My focus will be on growing the commercial sector. We probably have at the minute [an] 85:15 split because we're a specialism transportation broker. What frustrated the guys here is that they're pigeonholed into 'that's all we do'," Maggio says.
"It's very much a view of we want to drive traditional commercial. We're not looking to reinvent the wheel on the commercial side, but what we are looking to do is bring back some of those traditional values – it's got to be really customer-centric."
In terms of the areas Maggio will be targeting, he names construction, property and financial services as a few key starting points.
"Ultimately, we will be a generalist commercial broker, but we will probably go down the real estate and construction side," he adds.
"Certainly, construction is a booming area of the market at the minute. There's emerging tech businesses - we have some involvement with more than one. What we will look to do is we'll try and take a specific sector and build something for that rather than just taking a scattergun approach."
Equally, Maggio will be looking to expand McCarron Coates's existing partnerships and help "key partners [understand] why we're going to be different".
With this in mind, the broker already has a few projects on the go, including a recently signed "partnership joint venture with a fairly significant transportation" business, as well as an ongoing pilot with a technology firm around something more "consumer led" for the courier sector.
These projects are typically conducted "via industry bodies or partners in certain industries that understand the way we work", Maggio says.
These business developments also benefit from McCarron Coates's leadership structure, as having just three directors helps reduce the amount of red tape around decision-making and accelerates project delivery times.
Maggio continues: "We're quite fleet of foot because there's not hierarchies at different levels. We can make decisions quickly and that obviously goes to clients, but also to our partners."
Maggio predicts the broker will end the year with gross written premium of around £15m.
Go-to employer
McCarron Coates's expansion into general commercial broking has a further ulterior motive – staff attraction and retention, something Maggio describes as "one of the biggest challenges for all insurance brokers".
"We want to attract the best caliber of staff," he explains. "There is a dearth of people coming through in the industry and what we want [is] to position ourselves as that go-to broker – people know what we're about and [that] we're looking for [a] certain type of individual."
He says that McCarron Coates currently has "a young team that is growing", so the directors are mindful of "how do we give people opportunities".
"We almost owe our staff to give them development opportunities," he adds. "That's probably a little bit where the commercial bit came from."