LexisNexis Risk Solutions' senior manager of claims, Kajal Vakas, talks data enrichment with Insurance Times' head of research Savan Shah
What type of data enrichment services do you envisage working best in the claims arena?
Data injected into the claims process essentially needs to achieve a few objectives. These include providing simplicity and transparency for the customer, offering relevance, insight and ease of access for the claims adjuster and generating management information for claims directors.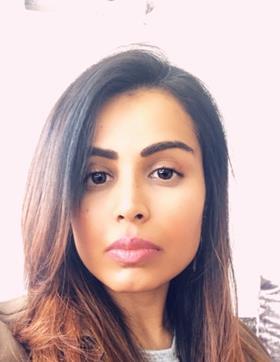 Until recently, insurance providers have only had the ability to gather data from limited sources – primarily from the policyholder.
This can result in a protracted process where the average first notification of loss (FNOL) for a motor accident may take around 40 minutes to log. This not only impacts operational efficiency, but it doesn't provide the best service for customers.
Claims professionals also face challenges gathering data through digital channels. Customers are unlikely to invest time in logging a claim and may disengage with the process.
The result is that insurance providers have a form of Hobson's choice - limited data gathering through a digital FNOL process or seeing failure demand into call centres.
Also, due to the limited sources of data (especially if it's subjective) the information may need to be verified later on, creating additional administrative tasks and lengthening the claims lifecycle.
In addition to this, claims directors can often find that they are unable to make data-based strategic decisions as the data they currently hold might be inaccessible, unstructured or irrelevant in helping them navigate current challenges in the industry.
At a high level, reliable data can help define an insurance provider's claims strategy - it can alert claims directors to impending impacts on the industry or their operations, as well as provide granular insight into trends, helping them become much more proactive in dealing with claims.
More specifically, I see data enrichment playing a valuable role in helping a customer log a claim quickly and simply, understand their cover and options, know the impact of a claim on their policy and any next steps.
By using accurate and relevant data at the required moment to enable a faster and simpler claims journey, regardless of channel, claims adjusters can focus on value-add activities, like supporting their customers at a more personal level based on their individual experience.
Data enrichment holds huge potential in the claims process. With access to reliable and granular insights, claims directors can accelerate their ability to set their claims strategy to meet the needs of their customers and colleagues.
Absolutely. Brokers are perfectly positioned to offer the kind of personalised service that customers can really appreciate at the point of claim. The more you can understand about the customer and the insured risk at FNOL through data, the better you can manage the claim.
For example, a customer has a motor insurance claim for flooding of their vehicle. If you can confirm through data the identity of the customer, no past links to fraud, that the vehicle was in a flood zone on the date reported, the accurate value of the vehicle, its MOT history and its mileage, as a broker you are in a far more powerful position to help expedite the claim.
Offering this level of service may also help strengthen broker and insurer partnerships, as the broker becomes a key and valued part of the claims process.
It's also worth thinking about high frequency, low value claims that can be validated and processed quickly in a touchless way through more intelligence at FNOL. This can help support the digitised experience consumers increasingly expect.
We're also seeing a demand for data to help mitigate claims before they happen. Live environmental data can reveal where water will go in a flood so that brokers can alert policyholders in the areas set to be impacted.
In motor, if you know a particular vehicle has certain safety features fitted, that can determine what course of action you or the insurer can take regarding the repair process. Certain makes and models might have light detection and ranging (Lidar) fitted into the windscreen, so the claim would have to be processed within a particular garage due to the technology needed.
Anything that brokers and insurers can learn before a claim actually happens can have a huge impact on the outcome.
What about the end customer – how can data enrichment at FNOL change the customer experience?
The vast majority of claims are genuine - anything that can be done to speed up the process and deliver empathy and a tailored service at a stressful time for the customer needs to be explored.
Customers need to give their version of events in a claim, but there are elements of the process that they can simply confirm or clarify, which reduces the onus on them to find pieces of information about their property, vehicle or business to help validate the claim.
If a customer is making a new claim for windstorm damage, knowing through shared claims data that they also had a flood claim two years previously with another insurance provider gives claims teams additional context for the new claim.
The single customer view can also provide a valuable perspective on the customer, enabling an insurer to serve the customer's specific needs.
Ultimately, data enrichment means claims teams can spend their time providing meaningful support to the customer on their claims journey rather than being deflected into low value tasks, such as data gathering.
Is there a balance to be had regarding the information used for claims decisions?
Yes, always. The data needs to be actionable, not just useful.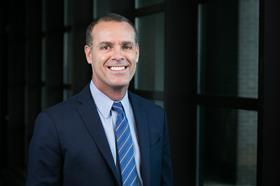 Claims professionals often need to assimilate a huge amount of information from the customer, from their own investigations and from third parties. Data enrichment should aid that process, to help automate elements of it and make the claims process easier for genuine customers, ensuring they feel supported.
Data at claim is all about balance. In order to support the claims journey from FNOL, which can be very data rich, processes have to be quick and simple, but not go too far so that customers question why they are giving this data.
Insurance providers should think about how far they go to validate the customer. If a customer has been involved in a major accident, the last thing a claims handler wants to do is try to get every bit of data from them at that point in time. That is not supportive to the customer.
The need for data must be balanced to the circumstances presented at the time of claim. It is all about balance at the point of data capture and thinking about how that information is going to be used.
There is a great opportunity for insurance providers to tap into data that sits outside of their organisation, to create a happy balance with the information they gather from a customer at the point of loss.
What attracted you to take on this new position at LexisNexis Risk Solutions and what experience do you have around insurance claims?
My career to date has been entirely focused on insurance - more specifically within the claims arena. I started out as a FNOL claims handler for Direct Line, logging new claims calls and arranging repairs for damaged vehicles. I have since worked across multiple claims departments and been involved in handling personal injury claims.
My interest in claims technology transformation began when I joined a user acceptance testing team in preparation for the rollout of a Guidewire ClaimCenter release.
As a result, I became more involved in business analysis activities. This led to a role as a business analyst and later a functional lead with EY. Here, I had the fantastic opportunity to work on several large scale technology transformation programmes, implementing new technology for the claims functions of some of the UK's largest insurers.
The combination of my insurance industry and consulting experience means I have a unique insight into claims from both an operational and transformation perspective.
Joining LexisNexis Risk Solutions offers a great opportunity for me to leverage my passion for claims and technology transformation to help expand the business' solutions into the claims value chain.
Bringing innovative solutions to the market will empower the claims industry to achieve improved outcomes and I am excited to have joined the business in order to play a key part in that.