Markerstudy will invest in data enrichment and insurer hosted pricing for recently acquired Chaucer UK motor book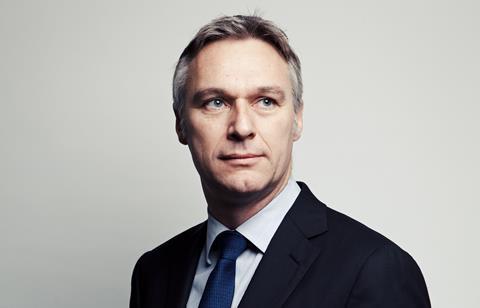 Motor insurers need scale and access to data to weather today's competitive market conditions, Markerstudy chief underwriting director Gary Humphreys said.
Speaking to Insurance Times following Markerstudy's acquisition of Chaucer's UK motor book, Humphreys said it was important for Markerstudy to grow its motor book to keep up with competitors.
He said: "The only way to survive in what is a very competitive market is to have scale and access to as much data as possible so you can be more sophisticated on your data enrichment and pricing."
The acquisition is expected to take Markerstudy's motor gross written premium (GWP) to in excess of £900m.
This figure comprises £500m GWP for the combined Markerstudy and Zenith motor books, Chaucer's current UK motor book of £200m, and £200m of reserves for the Chaucer book's prior years.
Under the terms of the deal Markerstudy has also partnered with a Lloyd's reinsurer to create a special purpose syndicate to reinsure the prior-year liabilities of Chaucer's UK motor book.
Humphreys said the book of business would shed the Chaucer name within two and a half years.
Priorities
After the acquisition is complete, Markerstudy's priorities include implementing data enrichment and insurer hosted pricing for the newly-acquired business, which will enable all the prices to be provided direct from Markerstudy's system in real time.
According to Humphreys this will also help to improve Chaucer's offering in the broker market.
A profitable book
Chaucer's UK motor business primarily focuses on standard motor and specialist motor classes, including motorcycles, classic and specialist vehicles, and commercial motor.
In 2014 the business produced a net combined ratio of 100.7%, which comprised a loss ratio of 73.5% and an expense ratio of 27.2%.
But Humphreys said without the Lloyd's expenses the COR is below 100%.
"Chaucer is a profitable motor book. The Lloyd's structure is more expensive for a personal lines motor syndicate.
"We are confident that when we apply our knowledge and resources to what is a solid book we can improve the bottom line."
Headcount increase
The acquisition will add an extra 430 staff to Markerstudy, but Humphreys said there were no planned job cuts.
"We are moving the entire staff over. It is inevitable we will find some roles that are duplicated, but it is early days on that."
Markerstudy is currently hiring actuaries for the Chaucer business and wants to expand the fleet and London Market business.