The partnership aims to improve customer experience, trust and financial resilience by boosting numeracy confidence
Trade association the ABI has partnered with social enterprise Plain Numbers to help customers who struggle with numeracy to better understand insurance communications.
Plain Numbers primarily works with organisations, helping employees to explain numbers and their context as clearly and simply as possible to customers who may lack numeracy confidence.
The partnership forms part of the ABI's work to improve consumers' relationship with the insurance industry. In line with this goal, that trade body has also this month (February 2022) established a new Consumer Advisory Group.
Aviva, Direct Line Group, Royal London, RSA and Phoenix Group's Standard Life have also joined the Plain Numbers intiative.
According to the ABI's latest research:
Exactly 40% of respondents do not feel confident in using numbers in their everyday lives.
One in five respondents said they would avoid jobs that involve frequent use of numbers.
According to Yvonne Braun, the ABI's director of policy, long-term savings and protection, a "lack of confidence with numbers can make it very difficult for people to navigate their finances, such as mortgages, insurance, retirement planning and, more generally, their household budgets".
She added: "If our sector makes it easier for people to understand numbers and their context, people's financial resilience will grow."
Improving confidence
The ABI's recent research with Yonder, which polled 2,000 UK adults in January 2022, found that 71% of respondents believed that better explanations of numbers used in insurance and long-term savings documents would help to improve their interaction with the sector.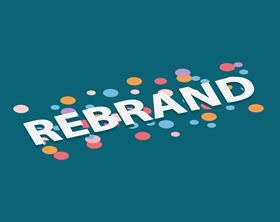 Furthermore, 37% noted that easier access to online numeracy tools would help them better understand insurance, while 30% would like more number practice to improve their numeracy confidence. Around a quarter (25%) of respondents added that clearer explanations would increase their number confidence.
ABI president and Royal London Group chief executive Barry O'Dwyer said: "The insurance and long-term savings sector is committed to being as clear and straightforward with customers as possible. Numbers and their context are a big part of this.
"This partnership with Plain Numbers is a significant step forward in helping customers have greater confidence when dealing with financial products and I would urge insurance and long-term savings firms to join the initiative."
Plain Numbers' other advisory partners include The Bank of England and HM Treasury.
Mike Ellicock and Alison Plant, founders of Plain Numbers, added: "We see this partnership as a huge step forward in making sure that more people can understand the numbers that come with insurance.
"Together, we will help people make informed decisions and generate better consumer outcomes."