Strengthening offerings for the trade sector is 'important' while supply shortages continue to strike, says chief executive
Digital insurance broker Simply Business has partnered with RSA to extend its offering for tradespeople, following the launch of SME shop and landlord insurance products together in 2021.
As part of the move, the partners will deliver new tailored insurance products to Simply Business's customers via the RSA and More Than brand.
The insurer will also join the broker's panel of tradespeople insurance providers.
So far, Simply Business's product offer for the trade sector starts with tradesman public liability insurance. Customers can then add cover such as business and office equipment insurance, tools insurance and stock insurance.
Simply Business UK chief executive Alan Thomas highlighted that partnering with the RSA to strengthen its existing offering for tradespeople was "important" because recent times have proven "incredibly challenging" for the trade sector.
Supply shortages
He explained: "Not only have they battled a global pandemic, but from our own research we know the ongoing supplies shortage is forcing 79% to turn down work.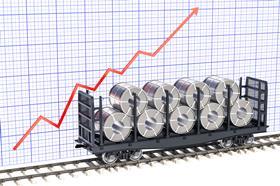 "The total loss to self-employed tradespeople from the supply shortages is expected to exceed over £3.5 billion.
"Simplicity, choice, and value have never been more important for this audience.
"The introduction of the RSA brand to our tradesperson insurance panel represents an even greater level of choice to our customers as they look to navigate the lasting effects of the pandemic, Brexit, the supply shortages and more.
"At Simply Business we're passionate about supporting tradespeople across the UK with tailored insurance, and we're delighted to partner with RSA who share that passion."
RSA SME director Rob Flynn added: "RSA are delighted that our offering will expand the already comprehensive choice that Simply Business customers have."