'We are delighted to be supporting Arbol's UK and international growth ambitions,' says chief executive
Global climate risk coverage platform and fintech company Arbol has selected the appointed representative (AR) that will support the launch of its new London-based managing general agent (MGA)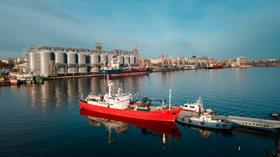 A statement released today (20 November 2023) said Arbol's UK MGA, which was announced last week (16 November 2023), will offer a range of products for the agriculture, renewable energy and construction industries.
Arbol said Pro MGA Global Solutions will provide Arbol with strategic and regulatory oversight, as well as back office services, as an AR.
As part of this, Pro MGA will deploy its incubation services, including its turnkey solutions.
Arbol founder and chief executive Sid Jha said the "strength of Pro MGA's regulatory support and AR framework were key factors in our decision to partner with them".
"We are delighted to be supporting Arbol's UK and international growth ambitions for its MGA strategy and look forward to helping the company to realise its important expansion plans in this sector," Pro MGA chief executive Danny Maleary added.
"We very much look forward to working with the Arbol team as they continue their mission to empower organisations and individuals to achieve financial climate resilience."
Network
Arbol's new MGA is also set to broaden the firm's global network by leveraging its UK partnerships with capacity providers and brokers.
"Our expansion into the UK is a key moment for Arbol as we continue to provide businesses with straightforward and practical tools to manage climate risks," Jha said.
"Our London-based MGA combines the proprietary technology, data and underwriting tools of the Arbol ecosystem with our team's global expertise in structuring climate solutions – thereby offering businesses a reliable shield against seasonal and catastrophic climate risks."

Isobel, a reporter at Insurance Times for over 2.5 years, covers environmental, sustainability and governance (ESG) content.

She was selected for the Women in Journalism Senior Mentoring Scheme in 2019 and, in 2022, went on to win the Highly Commended Award in the Most Promising Newcomer category at the British Insurance Brokers' Association (BIBA) Journalist and Media Awards.

At BIBA's 2023 awards, she was shortlisted for the Best Investigative Journalism category.
View full Profile