The acquisition aims to extend Arachas Corporate Brokers' footprint in the Republic of Ireland
Ardonagh Group-owned Arachas Corporate Brokers has agreed to buy insurance broker Hooper Dolan.
The Irish broker hopes the deal will significantly extend its nationwide presence, as well as help drive business expansion throughout the Republic of Ireland.
Established in 1978, Hooper Dolan employs more than 120 staff across 12 offices nationwide.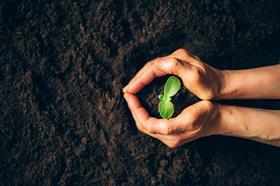 The business is headquartered in Waterford and specialises in both commercial and personal lines insurance products. Last year, it reported an income of €14.1m.
Conor Brennan, chief executive of Arachas, said the broker is interested in investing in "great businesses".
Alongside this ambition, Arachas Corporate Brokers also aims to support its management team to "grow and develop" in order to "create something which is sustainable for their people, their customers and for the communities they operate in".
He continued: "This acquisition is consistent with our strategic vision to expand our business and be the leading experts in our field and it represents a significant opportunity to complement our existing business.
"Despite a hugely competitive Irish M&A market, this transaction illustrates that with resolute commitment to clear strategic direction, there are still accretive deals to be found.
"As the principal dealmaker in this region, we will concentrate now on our integration and growth plans - happy to have completed our target acquisitions and reluctant to participate in a cycle of excess as acquisition activity reaches a peak.
"Our timing in shaking hands with Hooper Dolan could not have been better.
"It was very clear to us from our earliest conversations with [Hooper Dolan] directors Cathal Lowe, Paul Dolan and Charlie Cavanagh that our businesses were aligned culturally and they stressed the importance of protecting the great legacy and tradition established by founder Ronnie Dolan."
Hooper Dolan prides itself on five key broker services. These are:
1. Impartiality.
2. Relationship building.
3. Offering a claims service.
4. Providing the most suitable product at the best price.
5. Providing the best advice.
Source: Hooper Dolan Group
Brennan added: "We are fully intent on continuing this legacy by providing great career opportunities for the people and an even greater choice of products and capacity for existing Hooper Dolan customers.
"This is an acquisition for growth and we look forward to welcoming all Hooper Dolan employees and are excited for the future."
Established in 1969, Arachas has grown to be a nationwide broker with offices in Dublin, Kildare, Galway, Mayo, Cavan, Waterford and Cork. The company was acquired by Ardonagh in July 2020.