The deal 'perfectly encapsulates what we look for in an acquisition', says Aston Lark Ireland chief executive
Aston Lark Ireland has acquired AR Brassington and Co – a subsidiary of the ARB Group.
Established in 1929 and based in Dublin, Brassington Insurance is one of Ireland's longest-standing insurance brokers.
It specialises in offering travel cover to customers, direct and wholesale, through its online travel trading platform.
The broker also provides a full range of insurance services to businesses, as well as professional indemnity solutions to insurance brokers.
Robert Kennedy, chief executive of Aston Lark Ireland, said: "I'm delighted to welcome Brassington Insurance to the Aston Lark family and am very much looking forward to working with Paul [Carty, managing director] and the team.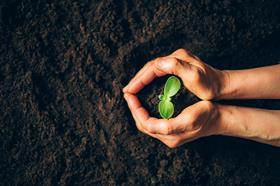 "Brassington Insurance perfectly encapsulates what we look for in an acquisition.
"It is a business that is deeply rooted in the market, with decades of rich tradition and history, and it shares the same values and passion for their people and customers."
'Stepping away with pride'
Peter Blanc, chief executive of Aston Lark Group, echoed Kennedy's sentiments, adding that the newly acquired "90-year history will be treasured by us all".
Following the acquisition, however, Cathal O'Brien, managing director at ARB Group, will be leaving the firm after 33 years – she will be "stepping away with pride" in what the business has achieved.
She continued: "I am grateful to all our team, both past and present, who have been instrumental in growing Brassington to what it is today.
"I am confident that Aston Lark and the Brassington team will continue to grow and develop the business."
Paul Carty, managing director at Brassington Insurance, added: "Brassington Insurance has a long history of providing first-class products to the Irish market.
"We are excited to be joining Aston Lark to further enhance and broaden our offering to our clients.
"We see this as a great opportunity for our clients, insurer partners and our loyal team and look forward to working with Aston Lark."